Contents
1. Message from the President
2. Message from the incoming President
5. Conference Announcements
6. Vegetable Fibers - For a More Sustainable and Circular World
1. Message from the President
Though it seems not so long ago I was preparing my first message as the 'soon to be' ISDRS President, here is my parting one.

Well, it's been an eventful couple of years to say the least, but for ISDRS these have marked by our first conference in mainland China followed by our first fully online conference.

This time last year I was reflecting on the rising appreciation of the urgency of climate change. I don't suppose many people would have guessed what was about to knock it out of the news. However, many if not all of us will have experienced unprecedented restrictions on movements since; and now, strangely, I'm less rather than more eager to go anywhere. It remains to be seen how permanent these sorts of Covid-driven emissions-reducing changes are, and what level of impact they have on atmospheric carbon levels (apparently quite limited so far).

There is some cause for optimism now, given that the more social aspects of our daily lives could soon be less internet based. However, as I would like to end on a cheery note maybe I'll leave the questions around vaccine equity for now.




Cecilia Solér, Rupert Baumgartner and Walter Vermeulen will be stepping down from the board at the end of this year. Sigurd Vildåsen has finished his term of office as treasurer. On behalf of ISDRS I thank them all for their contributions to the Society. I would also like to thank David Cepeda for his excellent work with the New Professional group as he moves on to a new career. This leaves a vacancy, as you will see below. Notably, Rupert and Walter have been on the board since it began (2008, I think) and also on the executive committee for most of the time since (Walter, of course, as president, and Rupert as secretary). It has been my pleasure to work with them throughout that time. But time moves on and I would like to congratulations to the newly and re-elected board members (please see announcement below).


I would like to thank the following people for their valuable contributions during the year:


Exec: Peter Dobers, Volker Mauerhofer, Sigurd Vildåsen, Olawale Olayide


Newsletter: Editors Olawale Olayide, Marlen Arnold


Best Paper Award committee: Joachim Spangenberg, Marlen Arnold, Walter Vermeulen, Olawale Olayide, Roberta Salomone, Janaina Macke, Zengwei Yuan, Mark Gabriel Aguilar, María Adriana Mahendra Umare


Election committee: Volker Mauerhofer, Alex Franklin, Marlen Arnold


Audit committee: Sjors Witjes; Romana Rauter


Sustainability committee: Peter Dobers, Alex Franklin, Volker Mauerhofer and Sebastian Thomas


Conference committee: Peter Dobers, Malin Gawell, Marc Wolfram, Simon Lockrey, Volker Mauerhofer; Gyula Zilahy, Carlton Waterhouse
New Professionals group: Hanna Ahlström, David Cepeda


Other board members: Francisco Comín, Roberto Merli, Eduardo Wills Herrera, Rupert Baumgartner, Cecilia Solér.


Many thanks to Charlotte Mummery for her continuous support over the last two years.


Finally, I would like to wish all the best to Peter Dobers as he begins his term of office as President.


Best wishes for the New Year,

2. Message from the incoming President
Being a conference society in times of crisis
The pandemic of covid-19 has been a harsh reminder of that some events may and will change the way we have worked and lived. Families and friends of those that have suffered the virus, or lost loved ones, are in our thoughts.
At the same time, it is also a sign of resilience of the human kind. In a rather short period of time, in less than six months, people from all over the world have changed the way we live, work and socialise dramatically.
Reports from the Intergovernmental Panel on Climate Change during the last two decades predict that the way we live, work and socialise must take change even more dramatically in the nine years to come before Agenda 2030 will be replaced.
We must face the courage needed to lead and be led in times of crisis, to embrace change as inherently linked with life on earth, and to understand that radical changes, such as induced by the pandemic, may yet lay before us. The climate crisis need the same urgency for humanity to act upon.
ISDRS and its powerful global research community, will play an important role over the next years to come to further sustainable development, the knowledge and the way we offer conferences and take part in conferences in order to become even more inclusive and relevant than we have been over the past few years. This will include lower conference fees than ever before. While the online mode of conferencing will be the main or only way we interact during ISDRS 2021, we will most certainly see the online mode remain at some volume at the conferences thereafter, such as ISDRS 2022.
At years end of 2020, and before stepping up as the President of ISDRS in January of 2021, I wish you some rest and peace after this turbulent year.
Prof Peter Dobers
ISDRS President 2021-2022

3. Announcements
Results of elections for ISDRS executive committee for 2021-22
Olawale Olayide – Secretary
Hanna Ahlström – Treasurer
Janaina Macke – Director of Communications
G Shainesh – Director of Membership


Therefore, the executive committee for 2021-22 comprises those individuals in addition to:


Volker Mauerhofer – Vice President


Results of elections for ISDRS board for term of office from 1 Jan 2021: The following individuals were re/elected:


Rasyikah Md Khalid - elected
Roberta Salomone - reelected
Sigurd Vildåsen - reelected
ISDRS Vacancy
The ISDRS New Professionals Group has a vacancy: We are looking for a new group leader! Any ISDRS member with a great interest in the development and network of junior scholars are encouraged to submit their application to Peter
Dobers
and Charlotte Mummery by 11 January 2021
ISDRS 2021 Conference update
As you all might know, the ISDRS 2021 conference is already announced on our webpage.
This 27th ISDRS Conference titled "Accelerating progress towards the 2030 Sustainable Development Goals in times of crisis", will be held on July 13-15, 2021 with a PhD workshop on July 12th.
The ISDRS Board has recently – after the University of Southern California stepped back due to the Corona crisis – accepted an Expression of Interest by the new ISDRS institutional member Mid Sweden University (MIUN) to host that conference as a fully online event. A Memorandum of Understanding is currently under negotiations among ISDRS and MIUN and will be forwarded to the ISDRS Board for a final decision.
It is planned that latest before Christmas the conference webpage will go online with
initial information about venue, timing, structure, program, deadlines, fees etc.

the call texts for the tracks running within the 9 ISDRS Themes as well as for Special Tracks, and

a link to an online submission system to start the receipt of abstracts.
Further information
will be communicated as soon as possible.
Looking forward to a great conference!
Volker Mauerhofer
(ISDRS Secretary, Member of the Local Conference Committee & the ISDRS Conference Committee)
"
Job, PhD and Masters opportunities
Don't forget to provide us with information from you institutions regarding job opportunities, PhDs and Masters. We can publish on our website and disseminate within our social media networks. Send details to assistant@isdrs.org
Best Article Award 2020
In 2021 ISDRS will hand out the Best Article Award for the best sustainable development publication of the previous year (2020)
You are all warmly invited to nominate thrilling and ground-breaking articles, published in 2020, according to the following criteria:
(i) The article has been accepted and published (including
online early view versions) in 2020 in a scientific peer-reviewed journal, accepted by commonly used scientific literature databases (like ISI, Scopus, etc.).
(ii) The articles should be in English.
(iii) The content of the article addresses a sustainable development topic with an interdisciplinary or transdisciplinary perspective.
(iv) The article makes a well-defined contribution to academic debates and shows awareness of the complex nature of sustainable development.
(v) The article offers or at least provides hints for possible solutions to sustainability problems.
(vi) The article enables positive societal impacts, bridging between science and society.
(vii) The nomination should be accompanied by DOI number.
(viii) Members can nominate their own work, but this will be noted in the selection procedure.
To submit an article visit the ISDRS Best Article 2020 page AND click here [1]
The page is open from now to 15/2/2021.
You can also invite friends and colleagues to participate - they only have to register as followers, with no strings attached, to be able to join the nominating and later the voting.
A key element of the process is the ISDRS jury which selects the shortlist of papers for voting from those nominated. The Award Jury reviews the suggested articles briefly and nominates a shortlist of approx. 5 to max. 10 papers: each Jury member reviews a batch of the suggested articles, assessing these on a 1-10 points scale. Each article is assessed by 2 or 3 Jury members.
The nominated articles will be made available on a special website page of the ISDRS homepage, allowing for registration, submission and voting.
The voting will be online, by all members and followers. Each member will be able to select the best article to her opinion, resulting in a ranking of papers.
December 2020 - 15/2/2021
Selection of shortlist by the Award Jury
Publication of shortlist, invitation to vote on best article
Voting period for members and followers
Analysis of the vote, identification of No. 1 to 3 articles
Inviting the winners to participate at the conference or supply a video, inviting the 1st price winner to prepare for a keynote in next year's conference
While being grateful for those members who already declared their willingness to serve as jury members, we would still welcome ISDRS members as additional jurors. Please consider becoming a member of the jury and inform the chair and the ISDRS assistant Charlotte Mummery that you are available as a juror.
To submit an article visit the ISDRS Best Article 2020 click on the 'website' button below.
Thank you for your contribution and your support!
Marlen Arnold, Jury chair & Pauline Deutz, ISDRS President
First book published in 
the
Routledge
/ International Sustainable Development Research Society (ISDRS) Series in Sustainable Development Research. 
This volume explores interactions between academia and different societal stakeholders with a focus on
sustainability. It examines the significance and potential of
transdisciplinary
collaboration as a tool for sustainability and the SDGs.
Traditionally, academia has focused on research and education. More recently, however, the challenges of sustainable development and achieving the SDGs have required the co-production of knowledge between academic and non-academic actors. Compromising theory, methods and case studies from a broad span of
transdisciplinary
collaboration,
Transdisciplinarity
For Sustainability: Aligning Diverse Practices
is written by specialists from various academic disciplines and represents an important step forward in systematizing knowledge and understanding of
transdisciplinary
collaboration. They are designed to provide a roadmap for further research in the field and facilitate pursuing and realizing the SDGs.
The book will appeal to researchers and postgraduate students in a variety of disciplines such as architecture, design, economics, social sciences, engineering and sustainability studies. It will also be of significant value to professionals who are engaged in
transdisciplinary
collaboration that supports sustainable development.
Available for ISDRS with 20% discount code: ISDRS on the book website, click on the button below. 
T
he EU's
C
ircular
E
conomy
P
olicies
are comprehensively
review
ed
and
analysed in new academic paper
The EU has embraced the concept of the circular economy (CE), which has now become a central component of many EU policies including the European Green Deal and the Coronavirus Recovery Plan. However, academic research has yet to evaluate the discourse and policies of the EU on the CE. This is precisely what Martin Calisto Friant (Utrecht University), Walter Vermeulen (Utrecht University) and Roberta Salomone (University of Messina) have examined in their latest paper, published in the journal Sustainable Production and Consumption and openly accessible
here
. Their research analyses the 25 new CE directives, communications and regulations of the Junker Commission and evaluates their sustainability implications based on a
typology of circularity
discourses
. Results show a dichotomy between words and actions, with a discourse that is rather holistic while policies focus on technical "end of pipe" solutions.
To address the abovementioned limitations, the paper proposes a set of 32 science-based policy recommendations which can help strengthen CE policies both within and outside the EU. This research thus brings key insights for practitioners and academics seeking to better understand the EU's CE policies and how to improve CE implementation at both national and international level. To find out more about their results, insights and recommendations please see the full open access article by clicking on the 'read more' button below.
Circular economy; policy analysis; discourse analysis; environmental governance; sustainability; circular society; degrowth; post-growth
Update from the ISDRS New Professionals Group
The Group leader David
Cepeda
has resigned from his position and Hanna
Ahlström
is acting Group leader in a transition period.
Hanna
Ahlström
has launched the ISDRS New Professionals Group Mentorship Programme and the mentorship mentee-mentor matches was communicated on December 1. Hanna is arranging the first mentor and mentee workshops in January 2021.
Click on the button below to visit the New Professionals Group page on the ISDRS Website. From this page you can also sign up as a mentee or mentor.

3. Call for Papers
Sustainability - Special Issue"Sustainability Impact, Risk Disclosure and Environmental Performance in Sustainability Reports"
This Special Issue invites various scholars to explore research from different perspectives offering new insights into creative approaches and systemic thinking as well as innovative processes for dealing with the sustainability impact, risk disclosure, and environmental performance in sustainability reports. Conceptual and theoretical as well as empirical and inter- and transdisciplinary papers are equally welcome. We encourage authors to apply innovative approaches as well as practical examples and viewpoints.


Deadline for manuscript submissions: 31 October 2021.
Energies – Special Issue "Circular Economy in Low Carbon Transition"
We would like to cordially invite you to contribute an article to the Special Issue entitled "Circular Economy in Low-Carbon Transition", launched by the open access journal Energies (ISSN 19961073, IF 2.707
, edited by MDPI
), in section Energy Economics and Policy.
The circular economy represents a fundamental pillar for modern business models and sustainable development targets: the mandatory claim "reduce, reuse, recycle" is the answer to the global challenge of natural resource depletion and waste increase. At the same time, energy production and consumption play a key role in the face of challenges of industrialization and rapid population growth: with the depletion of traditional fossil fuels, renewable and low-carbon energy sources have attracted more and more attention for their advantages such as high renewability, great development potential, and potential emissions-mitigation. However, to implement the circular economy and low-carbon transition, the choices that shift the environmental burdens rather than reduce them must be carefully avoided, using a life cycle approach. The international community – including scientists, policymakers, industries, and markets – must develop new tools and competencies to generate environmental and socio-economic values from a comprehensive perspective.
This Special Issue will outline a roadmap of circular economy in the low-carbon transition, through the exchange of experiences in different contexts with both environmental and socio-economic points of view. Qualitative and quantitative measurements in resources/energy utilization, multi-criteria impact assessment in energy systems, and closing the loop strategies and initiatives represent valuable contributions for this Special Issue. We encourage submissions of research articles, case studies, and review articles related but not limited to the following: • Policies and metrics to support a circular economy and low-carbon transition; • Behavior and market analysis in a circular economy and low-carbon transition; • Multi-criteria analysis of energy systems; • Multi-criteria analysis of reuse/ recycle processes; • Strategies and experiences for energy efficiency; • Risks/benefits analysis of second/ third raw materials; • Opportunities and obstacles in a circular economy and low-carbon transition.
Guest Editors: Prof. Anna Mazzi and Prof. Jingzheng Ren
The deadline for submission is March 31, 2021.

4. Conference announcements
The ISOCARP 2020 Virtual Congress kicks off with flying colours!
The 56th ISOCARP World Planning Congress – in its first virtual edition – kicked off on 8-10 November 2020 with a rich line-up of events, including inspiring keynote presentations, panel discussions, publication launching, and the Awards for Excellence – Announcement and Presentation of Winning Projects, among others.
We will continue with the second stage of our Virtual Congress on 
9-11 December 2020
 for the next round of parallel sessions. Something to watch out for are the interesting and well-thought out Special Sessions and Keynote Presentations:
9 December 2020 | 12:45-13:15 CET 
9 December 2020 | 13:30-15:00 CET
Urban Regeneration Forum

ISOCARP Institute Session

Special Session on COVID-19 (16:00-17:30 CET)
10 December 2020 | 13:30-15:00 CET
Urban Policy Forum

Speciale Session on Sustainable Urban Mobility and New Transport Revolution for a Better Urban Environment

Award Session: Gerd Albers Award and Student Award Presentations
As in the opening events, Congress participants will again have the opportunity to 'meet', chat, and professionally network with other delegates via our Virtual Meeting Place: Gather.Town. This time a full networking day with a publication launching is planned for 11 December.
Registration will remain open throughout the Virtual Congress, which will run from 8 November 2020 to 4 February 2021. For more information on registration and the programme, please click on the Congress website button below.
See you again in December!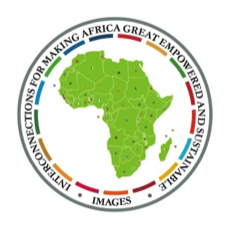 2nd Circularity Africa Conference: Call for Registration
Circularity Africa Conference 2021 aims at engaging participants on circular economy in charting the course of future developments in in Africa. It will feature keynote addresses, plenary sessions, Awards, Exhibitions, Tour, Paper presentations, Networking, and lots more.


THEME: Enabling Green Businesses and Circular Economy in Africa


The conference is for multidisciplinary practitioners including the Academia, Policymakers, Government, Business owners and Corporate Organizations, Scientists, Researchers, Industry Experts and Consultants, Manufacturers and Entrepreneurs. It is the right platform for anyone with requisite knowledge of circular economy and green businesses. The conference is organised by the Interconnections for Making Africa Great, Empowered and Sustainable (IMAGES) Initiative in collaboration with the Africa Circular Economy Research and Policy Network (ACERPiN).


Professor Pauline Deutz, School of Environmental Sciences, University of Hull, United Kingdom
Dr Greenwell Matchaya, International Water Management Institute Southern Africa Region Pretoria, South Africa
VENUE: International Conference Centre, University of Ibadan, Ibadan, Nigeria & Virtually via Zoom


Participation is free but online registration is mandatory. To register, click on 'Register' button below.



6. Vegetable
Fibers
- For a More Sustainable and Circular World
In the 21st century, we are living on a warm, flat and full planet. Hot, because the observed meteorological parameters indicate to us a tendency of a global temperature increase, that started to gain strength from the 90's. The scientific community is unanimous in affirming that, the increase of the surface temperature, is due
to an increase CO
2
emissions
into the atmosphere as a consequence of burning fossil fuels. Flat, because in many countries there has been an increase in the middle class. And full, because by 2050, the global population is expected to reach 9.6 billion people, with an estimated 90% of people living in cities. The ecological footprint is a mechanism created in the 90's with the purpose of dimensioning the brand we left on the planet. It turns out that we consume 25% more than nature can supply. In other words, the planet would need 15 months to generate the resources humanity uses in a single year. Faced with this challenge we need to equate the necessary changes in production, consumption and population behavior models for a more balanced use of natural resources. Azores is an archipelago composed of nine volcanic islands in the North Atlantic Ocean about 1,360 km west of Portugal mainland,
presenting a high degree of vulnerability to climate change. In order to live in a more sustainable world, we must follow a low carbon path, forcing companies to present low carbon solutions in their production chain. The motivation of this research is to contribute to reducing the ecological footprint and reducing the use of plastics. In this sense we identified an invasive plant called "
Hedychium
Gardnerianum
" which exists on eight Azorean islands
, Figure 1.
Figure 1 - Invasive plant - "
Hedychium

Gardnerianum

"
This plant is a local source of natural
fiber
for the m
anufacture of everyday objects,
Figure 2.
Figure 2 -
Objects manufactured with vegetable

fibers

of

- "

Hedychium

Gardnerianum

".
Although, natural
fibers
are not stronger than synthetic
fibers
, but its low cost, biodegradability, availability, and low gas emission are strong evidence to select them as an alternative to develop objects. How this plant is an invasive plant, it must be controlled, because they destroy the biodiversity. With their residues (stems and leaves) it is produced the biomass used to manufacture
biocomposite
materials. The processing of
biocomposites
is done by thermoforming, and it is found that this process takes place with low energy consumption. The Eco-Audit methodology has been tested through some case studies in order to quantify that natural
fibers
show low CO
2
footprint compared to glass. Among all two scenarios, "
Hedychium
Gardnerianum
" seems to be a good candidate for all cases, ranking the best score in overall performance (material, manufacture, transport, use, disposal and ecological
potencial
), which is already less
20% in terms of energy and 25% less CO
2
footprint over the glass
fiber
composite baseline. The everyday objects made from natural
fiber
extracted from "
Hedychium
Gardnerianum
" are 100% biodegradable and respect the principle of circular economy.
Inger Andersen is Executive Director of the United Nations Environment Programme
and she
says, however, that "reorienting the global economy is not an easy task." According to her, it is necessa
ry to "fight against many acquired
interests, but with the expectation that the Earth's population will reach almost 10 billion in 2050, it is necessary to find ways to relieve the pressure on the planet."

Colophon
This newsletter is presented by the International Sustainable Development Research Society on a regular basis to all registered Followers and members. If you want to receive this newsletter, please register here.
Contributions to the newsletter and announcements of relevant activities are welcomed.
Please send any contribution to the co-editors:


Olawale Olayide, Marlen Arnold
Email: newsletter@isdrs.org


Followers and members are invited to share innovative, creative and critical ideas about about the further enhancement of sustainable development in a short essay form. This would have a size of between 500-2000 words, follow the general rules of academic publishing (proper references etc.), but it would fill the gap between journal/conference abstracts and official journal publications.

Please provide submissions in a word document and not PDF format, any images must be submitted as a media file (.jpeg, .png or similar).
Disclaimer; the ISDRS is not responsible for any content displayed on the websites that are hyperlinked in this newsletter.
Get more involved with ISDRS
ISDRS maintains several topic groups closely related to the UN SDG's with the goal of organising the annual call for papers preceding each conference. These working groups focus on different areas of sustainable development corresponding to each theme.