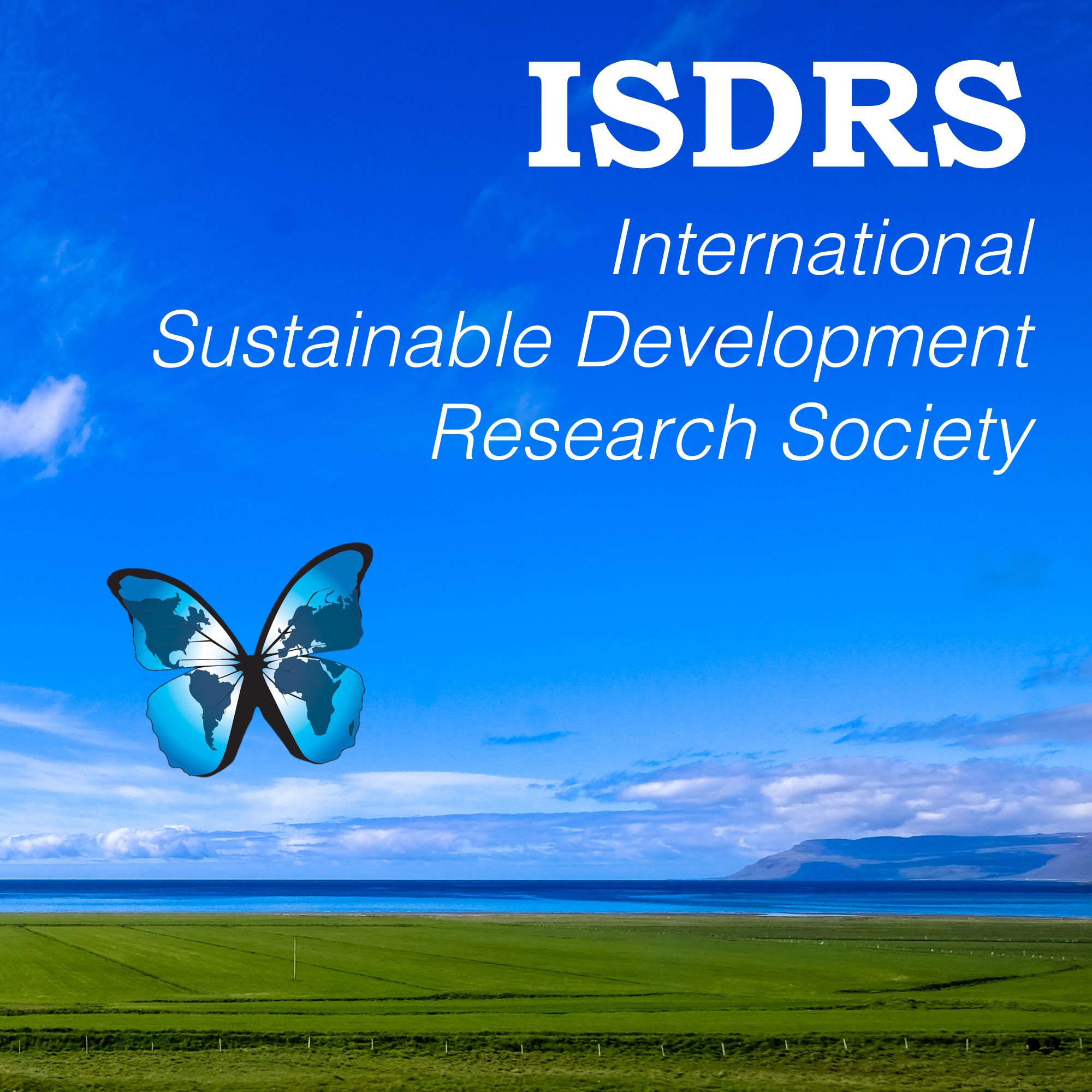 Contents
1. Message from the President
3. Dredged Sediment; Waste or Resource?
4. Perception of Climate Change and Environmental Sustainability
5. Organizational Perspective towards Sustainable and Inclusive Development
6. Culture: The Panacea for Sustainable Development
7. GMO Wars: Democracy or Düsseldorf for South Australia?
8. Gender in Biodiversity
1. Message from the President
I hope that everyone is keeping well in the present unprecedented circumstances arising from the coronavirus pandemic. The spread of the virus encapsulates the both the interconnectedness of the global community and the fragility of the world economy. Environmentalists are ordinarily trying to constrain economic activity in some sense. Now dramatic reductions to atmospheric pollution have been observed and the grounding of airlines will bring about a drop in CO2 emissions. Commentators have also speculated on the potential for lasting changes to behaviour, e.g., a reduced taste for international travel. That's a privileged view, though, I fear. If travel does not resume on a significant scale, there will be a great number of people who will not have to choose to avoid travel, because their financial circumstances would not permit it. And let's not forget that for many, uncertainty over the food supply, loss of access to schools, closure of international borders and indeed concern for the survival of their family members are part of normal life.
Truly something radical is needed to put the world on a sustainable track. Governments are responding to the crisis with extraordinary levels of financial support not only for business, but also for individuals. Notwithstanding issues in implementing this largesse, it certainly shows what can be done with sufficient motivation. We might hope this foreshadows a willingness to reduce not only national but also global inequalities, much as vast levels of national debt are not promising for a smooth future.
The ISDRS community is of course not exempt from the present circumstances. As you may have seen announced on our website, we are devising options for a substantially (potentially entirely) online event in the light of health concerns and travel restrictions. It is important that the conference takes place, in order to maintain our community's main forum for both academic debate and furtherance of practical recommendations. I am, therefore, immensely grateful to the conference chair, Gyula Zilahy, for facilitating an online conference, which is not what he or any of us anticipated (to say the least).
And on a more personal level, communication with ISDRS friends around the world is a considerable source of comfort and hope at this time. I encourage you to use our social media platforms as a means to reach out to each other.
Changes to the charter: following on from discussions at last year's conference, the Board are proposing several changes to the charter. These will be circulated to green plus members for a vote in the coming weeks. The proposed changes include removing the distinction between green and green plus members. Thus, all paying members would be eligible to vote in Board and other ISDRS elections, though candidates for election to the Board would still be required to be in their second consecutive year of membership.
In the meantime, I send my best wishes to you all and say wholeheartedly (albeit figuratively), keep in touch!
2. Announcements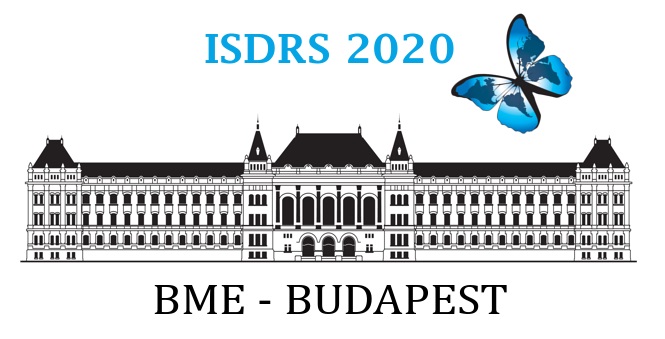 We have decided to develop a virtual version of ISDRS2020, which may run parallel to the onsite event, if the situation improves by July. This change has major implications for most aspects of the conference including the structure of the programme, the required facilities and the financial resources needed to host the event, which in turn will also require the revision of registration categories/fees.
However, our determination to provide a platform for scientific discussion – as ISDRS conferences have always been – is unchanged. For this reason we ask you to continue with the preparation of your presentations and papers. The conference proceedings will be published as normal and details about different ways of participation, changes in registration fees and deadlines will be posted on the website as soon as possible.
Conference Announcements
Please check the conference websites for updates, many details are likely to have changed since submission.
2020 International SCORAI Conference
We are pleased to announce that the preliminary program for the 2020 International SCORAI Conference is now available for all participants to preview. This conference provides an opportunity to reflect on, as well as expand, our sustainability conversations to integrate issues of privilege, oppression, justice and injustices. We have an 
exciting pilot initiative underway this year to host the SCORAI 2020 Conference from 2 locations: Boston and Stockholm
. There will be opportunities for live participation and interaction built into the program at both sites. To view the agenda, you can check out the conference website here: 
https://cssh.northeastern.edu/scorai2020/agenda/
. Those interested in participating are encouraged register for the SCORAI 2020 Conference by the early bird registration deadline of March 13, 2020. Registration rates will increase on March 14, 2020.
We look forward to welcoming you this June in Stockholm and in Boston!
Frances
Fahy
and Jennie Stephens
ISINI 2020 conference, Wroclaw, Poland, 24-25 September 2020.
I would like to draw your attention to the ISINI 2020 conference, to be held in Wroclaw, Poland, 24-25 September 2020.
The fourteenth international conference of the International Society for the Intercommunication of New Ideas (ISINI) will take place at the WSB University in Wroclaw, Poland Thursday 24 – Friday 25 September 2020. You are invited to submit full papers or summaries that are within the scope of ISINI.
The purpose of the Society is: to foster the discovery and dissemination of new ideas, in particular in economics and other social sciences, to test these ideas and to study the application to problems of the real world. The Society aspires to realize its purpose by creating and upholding an environment where economists meet, consult and cooperate with scholars from other disciplines.
WSF 2020
ISDRS is pleased to be a partner of the World Sustainability Forum 2020 conference. We are organising sessions

Stakeholders and social rules for governance towards sustainability

and C

ircular economy: sustainability implications

. The deadline for abstracts is 19

th

April. Note that online options are being explored by the organisers.
Jobs and PhD opportunities
The Faculty of Business Economics of Hasselt University seeks a (m/f)
PhD student Pro-environmental behaviour
Special issues
Sustainability Assessment and Indicators: Working Towards the Sustainable Development Agenda
Message from the Guest Editors: This Special Issue invites original research articles, case studies, reviews, critical perspectives, and viewpoint articles advancing concepts, frameworks, and applications in the fields of sustainability assessment (SA) and indicators.
Ecosystem Services – From Conceptual Frameworks to Policy Implementation
Message from the Guest Editors: This Special Issue aims to gather contributions addressing the link between science and policy in the operationalization of the ecosystem services concept.
Transdisciplinary research approaches for sustainable development
Special issue of the Wiley Sustainable Development journal
Call for papers: Transdisciplinary research approaches for sustainable development
Special issue of the Wiley Sustainable Development journal
This special issue will emphasise the inherent dilemmas and consequences when doing transdisciplinary research, and relate these to the field of sustainability sciences. The special issue will be linked to the methodologies track (1b) of the ISDRS 2020 conference on 15-17 July in Budapest.
Submission deadline for the full papers: 01/10/2020
Review rounds between October 2020 and April 2021
Projected publication of the special issue in July 2021


We are looking forward to your submissions!
Sjors Witjes, Institute for Management Research, Radboud University, The Netherlands
Sigurd Vildåsen, Sintef Manufacturing and NTNU, Norway
Monica Ramos, Universidad Javeriana, Colombia
Hannah Ahlström, University of Oslo, Norway
Multidimensional Perspectives for Energy Poverty Sustainable Mitigation
Energy poverty is a growing societal issue that puts the welfare of many citizens on both sides of the global north–south divide at risk. It is recognized as a multidimensional problem which exceeds individual households and has linkages and interdependencies with the economic, technological, and social systems with multiple geographical specificities. Connecting sustainable energy transitions, energy equity issues, and energy poverty is therefore a new challenge at hand.
Deadline for manuscript submissions is 31 January 2021.
Special Issue "Life Cycle Thinking, Sustainability and Circular Economy: Practical Applications and Future Challenges"

Sustainability.

This Special Issue aims at putting together the knowledge obtained so far on these issues by including case studies and literature reviews within various key economic sectors as well as at taking a glimpse of the future by identifying the key aspects and methodological challenges that such synergies may entail.

For further reading, please go to the Special Issue website.

Sustainability (ISSN 2071-1050; CODEN: SUSTDE) is an international, cross-disciplinary, scholarly, peer-reviewed and open access journal of environmental, cultural, economic, and social sustainability of human beings. Sustainability provides an advanced forum for studies related to sustainability and sustainable development, and is published semi-monthly online by MDPI.

For further details on the submission process, please see the
instructions for authors here.

The official deadline for submission is 31st August 2020. All accepted papers will receive a 25% discount with respect to the standard applied fees by the Journal.

We would be glad to receive a contribution from you.
The Guest Editors
Ioannis Arzoumanidis and Alberto Simboli
3. Dredged Sediment; Waste or Resource?
Keith Torrance
, Elsa João
and Richard Lord
Dept. of Civil
and Environmental
Engineering, University of Strathclyde, Glasgow
It is estimated that only 1% of the 200 million cubic metres of sediments
1
that are dredged from Europe's ports and waterways are reclaimed
, with the remainder
disposed of
at sea or in landfills
. As
periodic
dredging is necessary to maintain navigation
in ports, canals and rivers
, reduction of this sizable waste stream is focused on finding beneficial uses for dredgings
, including
through their incorporation in erosion and flood control projects. The
European Union (EU)
-
funded
SURICATES
2
P
roject is a collaboration between port authorities, research institutes
, SMEs
and universities to demonstrate
dredged
sediment reuse for key infrastructure projects
in Northwest Europe. Through pilot
trials
it seeks to
address the physical, environmental
and economic barriers to
effective
sediment
reuse and
to
implement tools for
sediment managers
to
quantify
the
impacts and benefits of different reuse options
.
4. PERCEPTION OF CLIMATE CHANGE AND ENVIRONMENTAL SUSTAINABILITY
Dra. Maria Gabriela Meirelles (PhD in Physics), Faculty of Sciences and Technology, University of Azores.
The Azores is an archipelago with an area of 2,325 km², spread over 9 islands, located in the North Atlantic Ocean. This archipelago is at a distance of 1,600 kilometers from mainland Portugal. The São Miguel island is known as green island, it is the largest one of the archipelago, and in this island there are approximately 137 thousand residents.
In this article, we start from a current problematic - climate change and environmental sustainability. Among the various methodological options in the research field, we used the questionnaire survey. This research process aims to collect valid and reliable thematic information, obtained from the individual answers given to a set of questions, by randomly interviewed individuals. Using these answers, it is possible to produce concrete conclusions of being generalized to the universe of the study population.
From the late nineteenth century onwards, the possibility that humanity could change the climate as a result of the emission of large amounts of carbon dioxide into the atmosphere due to the increase in industrial and transport activities began to be considered. The scientific community is known to confirm the anthropogenic change in climate.
5. ORGANIZATIONAL PERSPECTIVE TOWARDS SUSTAINABLE AND INCLUSIVE DEVELOPMENT
Prof. Mark Gabriel Wagan Aguilar, CTP, CNA, CMC
School Director, ABE International Business College-Fairview Campus
"There is no perfect leader, but there is a perfect leadership", a statement from a friend of mine, Mr.
Jonardo
R.
Asor
, during the Supreme Student Council
Miting
De
Avance
2013 at Laguna State Polytechnic University-Los
Baños
Campus, where we both competed for the Presidency. This statement left a mark on me, and until now, I use it to guide me and have a different perspective towards
how I run my team.
7 years has passed, and from that lesson, I was able to come up with my own statement on leadership, that to establish a perfect one, efficiency and effectivity of one's way should be considered. Most people are guided by one principle, that a leader is what an organization needs to be progressive and successful, and not a boss. That a boss leadership approach would not work in any organization. That a leader who says we, will always be better and more acceptable. Most would probably
disagree to what I am about to say, but people who will say that a leader approach is what CEOs, Managers, Directors, and Presidents need to apply to achieve optimal results, are ignorant. It is not always like that, boss
es
are
n't always the bad guy
s
, sometimes leaders also fail, and there are also times t
hat a boss ends up successful
6. CULTURE: THE PANACEA FOR SUSTAINABLE DEVELOPMENT
Centre For Sustainable Development, University of Ibadan, Nigeria.


Culture, in all its dimensions, is a fundamental component of sustainable development. As a sector of activity, through tangible and intangible heritage, creative industries and various forms of artistic expressions, culture is a powerful contributor to economic development, social stability and environmental protection. Culture is who we are and what shapes our identity. No development can be sustainable without including culture.


In September 2015 the United Nations General Assembly adopted the "2030 Agenda for Sustainable Development", with seventeen (17) SDGs to transform our world. UNESCO ensures that the role of culture is recognized through a majority of the Sustainable Development Goals (SDGs), including those focusing on quality education, sustainable cities, the environment, economic growth, sustainable consumption and production patterns, peaceful and inclusive societies, gender equality and food security.
7. GMO Wars: Democracy or Düsseldorf for South Australia?
South Australia (SA) has a reputation as clean and green and natural. It is a sun-blessed state, lapped by the Southern Ocean, and basks under a vast blue sky. SA takes biosecurity very seriously, and natural barriers of desert facilitate keeping out fruit fly, cane toads and other unwanted intruders.
There is a battle raging in South Australia for the integrity of its agricultural sector. SA is a world leader in organic agriculture. It accounts for 20% of the world's certified organic agriculture hectares - SA is Australia's leading state for organics
(Paull & Hennig, 2018)
. It capital, Adelaide, hosts the world's largest organics certifier (NASAA).
There are no genetically modified crops grown in SA. There has been a GMO (genetically modified organisms) Moratorium in SA for the past two decades (beginning in 2003). While Australia is a giant in organics (accounting for 51% of world certified organic hectares)
(Paull, 2019c)
, it is a minnow in the world of GMOs (accounting for 0.4% of the world's GMO hectares)
(ISAAA, 2018)
.
Despite the natural advantages of SA for producing clean and green and natural food, the incumbent government appears 'hell bent' on dismantling the successful and popular SA GMO Moratorium. Most Australians (90%) do not regard GMOs as "safe"

(Cormick & Mercer, 2017)

, and they may be right. But, whether they are right or wrong, or just right to be cautious, in the market place consumers will vote with their dollars. Globally, consumers avoid purchasing GMOs

(GfK, 2017)

.




8. GENDER IN BIODIVERSITY
Pervasive inequalities shape policies, actions, plans, values and attitudes related to the conservation and sustainable use of the biodiversity resources and can be an influential factor in decision–making around access and benefit sharing. Across the globe, women have a unique relationship with biodiversity and predominate as wild plant gatherers and domesticators, seed custodians and herbalists. The role of women in different regions of the world including Africa in managing the interface between wild and domesticated species of edible plant dates back to 15,000 – 19,000BC. A research on 60 homes in Thailand revealed 230 different species many of which were rescued by women from neighbouring forests before being cleared. (Aguilar, 2004). A study in Sierra Leone showed that women could name 31 uses of trees on fallow land and in the forest while men named 8 different uses. This shows how men and women have distinct realms of knowledge and application for natural resources management both of which are necessary for sustainable use and conservation. Men and women knowledge of the forest is different as they utilize different forest resources. Women may prefer to collect berries, twigs and other fruits or some branches from trees for fuel while men will cut the same trees to sell as firewood or construction. Bedouin women have a unique knowledge of medicinal plants used to protect their skin from the harsh conditions of the desert.
Colophon
This newsletter is presented by the International Sustainable Development Research Society on a regular basis to all registered Followers and Green(+) members. If you want to receive this newsletter, please register here.
Contributions to the newsletter and announcements of relevant activities are welcomed.
Please send any contribution to the co-editors:


Olawale Olayide, Marlen Arnold
Email: newsletter@isdrs.org


Followers and Green(+) members are invited to share innovative, creative and critical ideas about about the further enhancement of sustainable development in a short essay form. This would have a size of between 500-2000 words, follow the general rules of academic publishing (proper references etc.), but it would fill the gap between journal/conference abstracts and official journal publications.

Please provide submissions in a word document and not PDF format, any images must be submitted as a media file (.jpeg, .png or similar).
Disclaimer; the ISDRS is not responsible for any content displayed on the websites that are hyperlinked in this newsletter.
ISDRS Gallery
Photos from ISDRS 2019 in Nanjing
ISDRS social media