Next Conference: Track 3b
Please look for more information on the track at the 2018 Messina Conference here.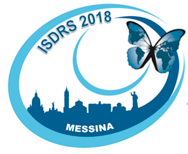 Past Conference - Bogotá, Colombia
Below a few key results of the 3b Life below Water track at the Bogotá Conference are displayed. A wide variety of interesting talks led to the following general conclusions;
• Ecosystem services (ESS) are a bridge concept linking natural, social and cultural sciences with decision makers from different walks of life.
(read more)
Routledge & Earthscans' Sustainability Hub
Who are we?
Who are we?
Prof. Francisco Comín
How to get involved?
Do you want to contribute to our knowledge platform and engage in exchanging best practices? We invite ISDRS members (senior and junior scientists) interested in this topic to join and participate, please mail us!
Look at how you can contribute to our topic groups
LinkedIn Discussions in our Topic Group 3b