News
New open access journal
Urban Transformations
, a new inter- and transdisciplinary journal, invites submissions "on the subject, dynamics and directions of transformative urban change". Welcomes special issue proposals. Thematic calls coming up soon.
Urban topics revised
The ISDRS urban theme features 4 revised topics: 6a now focuses on what triggers transformative urban and regional change - innovation levers. Are you working on initiatives, approaches, techniques or tools designed to reshape development pathways? Get involved!
Special issue forthcoming
We are preparing to publish the outcomes of the 2018 session on urban planning and its challenges (see summary) in a special issue of "Urban Transformations". If you have additional results to offer, please contact us – full paper submission deadline is 15.1.2019.
Next Conference: Track 6a
We invite contributions from researchers and practitioners working on transformative action for urban and regional sustainability!
Please check the detailed call information on track 6a at the 2019 Nanjing Conference.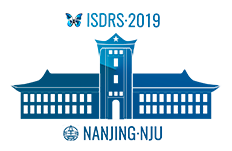 Keywords: Leverage points; Transformative capacity; Experiments; Transition Management; Adaptive governance; Design thinking; Social innovation; Local innovation systems; Living Labs; Transition Towns; Grassroots innovation; Biophilic urbanism; Nature-based solutions; Urban tinkering; Tactical urbanism; DIY urbanism;
Past Conference
Messina , Italy, 2018
We discussed the tension field between current mainstream planning on the one hand, and pressing requirements for achieving transformative change on the other: How does research address the relation between planning and transformation? How does planning practice affect sustainability transformations? How could future transformative planning research/practice look like? See our summary here. 
Knowledge Resources
State of the Art: 
This topic group focuses on approaches, initiatives, techniques and tools aiming at holistic innovations (i.e. social, ecological, technological) for urban and/or regional transformation. We are interested in exploring diverse innovation levers such as Transition Management, Urban Living Labs, BiophilicUrbanism or Sharing Cities, among others. Our agenda is to discuss who and what can bring about deep and accelerated change in the cultures, structures and practices that shape today's unsustainable dynamics of human habitat, and how exactly this can happen.
Recommended Sources:
A good overview of current research on urban system innovation is offered in this review paper
Informed Cities is an initiative run by ICLEI Europe providing insights and network opportunities for transformative action
The Transformative Cities platform gathers inspiring practice examples and other useful resources.
Routledge & Earthscans' Sustainability Hub
Who are we?
Sunkyunkwan University, Seoul/Suwon
National Taiwan University, Taipei
LinkedIn Discussions in our Topic group 6a