News
This topic aims to contribute directly to SDG 9, by creating a forum on promoting quality, reliable, sustainable and resilient infrastructure, including regional and trans-border infrastructure, to support economic development and human well-being (UN, 2015).
We also aim to study effective means of facilitating sustainable and resilient infrastructure development through enhanced financial, technological and technical support to developing countries (UN, 2015).
Next Conference: Track 6a
Please look for more information on the track at the 2019 Nanjing Conference coming soon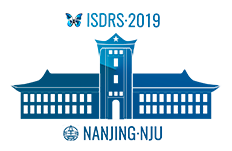 Past Conference
Messina , Italy, 2018
Track 6a. Land use and planning
Track chairs:
Dr. Marc Wolfram, Associate Professor, Urban Transformations Lab, Dept. of Architecture, SKKU (Sungkyunkwan University), South Korea, wolfram@skku.edu
Dr. Markus Egermann, Senior Researcher, IOER (Leibniz Institute for Ecological Urban and Regional Development), Germany, m.egermann@ioer.de
Summary
With the interrogative topic "Planning for transformation?", this track focused on the tension field between the institutions, practices and techniques of current planning on the one hand, and pressing requirements for achieving transformative change on the other (i.e. deep change in urban and spatial systems towards sustainability), asking:
- How does research address the relation between planning and transformation?
- What effects does planning practice have for sustainability transformations?
- How could future planning research/practice respond to the issues identified?
Knowledge Resources
State of the Art:
To be added
Recommended Sources:
- A good source on ongoing efforts at promoting resilient cities can be found here http://www.100resilientcities.org
Routledge & Earthscans' Sustainability Hub
LinkedIn Discussions in our Topic group 6a
Partner Organisations
School of Design & Environment, National University of Singapore
Centre for Sustainable Asian Cities, National University of Singapore
Centre for Livable Cities, Singapore