News
CBD-COP 2018 in Egypt
Our topic group has given input to the negotiators at the UN Biodiversity Conference 2018, the 14th meeting of the Conference of the Parties to the Convention on Biological Diversity - COP 14, Sharm El-Sheikh, Egypt, 17-29 November 2018. ISDRS organized jointly with IUNCBD jointly a side-event where policy briefs were presented on Applying Convention Checks. Look for our Policy Brief here.
Law & SDGs
The focus on law and SDGs increases as for example an international workshop series at the University of Groningen/Netherlands looks in particular on "International Law for Sustainable Development Goals", see https://www.rug.nl/rechten/congressen/il4sdgs/full-workshop-programme
Upcoming publications
For the track 9d outcome from the ISDRS 2018 conference in Messina the negotiations for edited volumes as outcome of this track have already started with a SCI-listed journal of Wiley (http://onlinelibrary.wiley.com/journal/10.1002/(ISSN)1099-1719) and with Springer (www.springer.com). For further information please contact Volker MAUERHOFER
Next Conference: Track 9d
Please look for more information on track 9d  at the 2019 Nanjing Conference.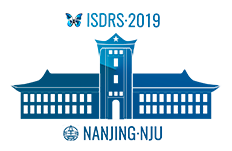 Past Conference
Messina, Italy, 2018
Track 9d (Law and Sustainability) Track chairs Volker Mauerhofer, Daniela Rupo, Lara Tarquino
The track consisted of five sessions of 90 min. well spread over the three conference days. In each Session, except one five presentations were held. Keeping of the time was paramount and not only for the track chairs a great challenge; especially due to the many interesting questions from the auditorium. Questions were admitted immediately after each presentation. This was the preferable format due to the wide variety of topics presented. They spread across horizontal and vertical legal aspects of sustainable development. In geographic terms, the coverage was really globally, even within individual session. Common and continental law was addressed as well as public, private and criminal law.
This year there was also a novelty with regard to the publication outcome from the track. Already on the first day just prior to the first session an informal 9d-publication meeting was held where three envisaged publication opportunities were more in detail discussed, READ MORE
Knowledges Resources
State of the Art:
'Ensuring environmental Sustainability' was included into the Millennium Assessment as the 7th of eight Millennium Development Goals to be achieved by 2015 (MDGs, 2014). International, regional, national and subnational environmental law didn't keep out of this discussion (Carlman, 2008; Mauerhofer, 2008a; Ross, 2009) but actively contributed to its emergence which can be detected by a steady increase of the legal use of 'sustainable development' or similar terms (Mauerhofer, 2012) (read more)
Recommended Sources:
- A good overview as a Research Guide for Sustainable Development Law with many links and also older sources was for example summarized in 2014 here 
- A more recent edited volume also containing contributions from ISDRS-conferences can be found here 
- UN Environment's Law Division (here)
- United Nations Information Portal on Multilateral Environmental Agreements InforMEA 
- International Union for the Conservation of Nature (IUCN) ECOLEX - the gateway to environmental law (here)
Routledge & Earthscans' Sustainability Hub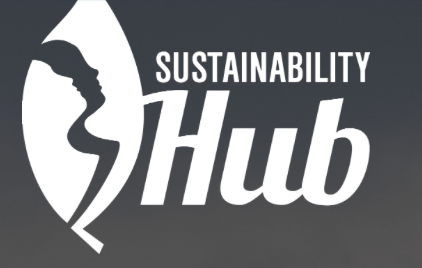 Find useful essays, free books and articles, case studies and more at our partner's website: 
LinkedIn Discussions in our Topic group 9d