News
Circular Economy in focus: Opening of the "Christian Doppler Laboratory for Sustainable Product Management in a Circular Economy" at the University of Graz READ MORE. or Click here to visit the webpage
Projects: The ISDRS is closely linked with the project Cresting: Circular economy: sustainability implications and guiding progress. More information here
At our Institutional member  NTNU currently two CE projects have started:
Also the following project with University of Hull:
Next Conference track 5c
Please click here for more information on track 5c at the Budapest 2020 Conference, 'Sustainability in Transforming Society'
Past Conferences
2019 Nanjing, China
Circular economy was again a vibrant session at the Nanjing conference with some 20 presentations (including posters) divided between four sessions. Presenters came from across the world, primarily representing Chinese and European institutions. Talks covered a wide range of CE themes which can only be briefly reviewed here, but the abstract collection and proceedings can be consulted for more information. Life cycle analysis (LCA) was well represented with talks including strategies for incorporating LCA into decision making, company approaches to LCA; implications of material recovery for LCA of specific products. The role of different stakeholders in building a CE were considered both in terms of collaboration and competition. A range of different scales were addressed including company-scale reporting of performance; adoption of CE practices by SMEs; whilst geographical scales of analysis included community scale recycling, local social enterprises, embedding regional-scale resource availability into product design; potential regional capture of CE economic benefits; national policies and international policy consequences, and global scale resource recovery. In addition systematic literature reviews were presented addressing the relationship between sustainability and CE; discourses of the CE; adoption of CE by the public sector and how to measure its impact. Resource focus of different talks included plastic, phosphorous, food, tyres, packaging, and electronics and the implications of technological driven lifestyles on the CE.
Many of the speakers were early career researchers, who also participated in the PhD student workshop. Thus it seems there is thriving community of CE research, bringing many new ideas. It will be very interesting to see how these projects, as well as those presented by more experienced colleagues, developing in the coming years.
2018 Messina, Italy
Report on track 5c: Circular Economy and Zero Waste
Chaired by Pauline Deutz and Andrea Raggi There was a keen interest in Circular Economy (CE) at this year's ISDRS conference. The talks and posters covered the spectrum of approaches to the field ranging from product specific LCA to consideration of social implications of a CE.  Read more here
2017 Bogotá, Colombia:
Circular Economy & Industrial Ecology 
Circularity cannot be a dogma, which might not be the best strategy for achieving resource efficiency or sustainable development. CE needs to be considered within the broader perspective of Sustainable Development. A common framework for Circular Economy is not available yet ... read more here
Andrea Cecchin, Pauline Deutz
2016 Lisbon, Portugal:
Circular Economy & Industrial Ecology
Pauline Deutz
2015 Geelong, Australia:
Industrial Ecology, Innovation for the next generation
Pauline Deutz, Damien Giurco
Knowledge Resources
State of the Art:
Getting beyond the messy conceptualization of CE
In a just published article in Resources, Conservation and Recycling, we discuss and synthesize the diverse inputs from a range of academic disciplines into the discourses. We analysed 69 scientific articles that explicitly referred to a waste hierarchy in terms of a 3R, 4R or more. Read more
Recommended Sources
The top useful sources are the following:
1) Useful courses available at the UN SDG Academy; see for example "Globalization: past and future".
2) SDG Academy see for example 'Natural resources for sustainable development' 
3) Circular Economy accord to the Ellen MacArthur Foundation
4) ISDRS based book: International Perspectives on Industrial Ecology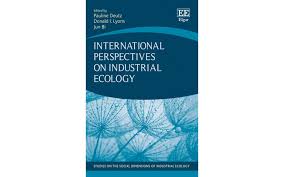 Routledge & Earthscans' Sustainability Hub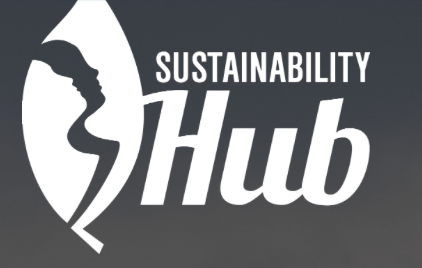 Find useful essays, free books and articles, case studies and more at our partner's website: 
Who are we?
Dr. Andrea Cecchin
Dr. Sigurd Vildasen
LinkedIn Discussions in our Topic group 5d