News
At our Institutional member  NTNU currently two CE projects have started:
Project at Hull University:
If you know of any interesting projects or news to promote here, please get in contact (assistant@isdrs.org)
Next Conference track 5c
Please look for more information on the track at the 2018 Messina Conference here.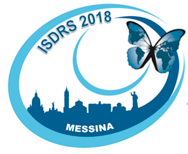 Past Conferences
2017 Bogotá, Colombia:
Circular Economy & Industrial Ecology 
Circularity cannot be a dogma, which might not be the best strategy for achieving resource efficiency or sustainable development. CE needs to be considered within the broader perspective of Sustainable Development. A common framework for Circular Economy is not available yet ... read more here
Andrea Cecchin, Pauline Deutz
2016 Lisbon, Portugal:
Circular Economy & Industrial Ecology
Pauline Deutz

2015 Geelong, Australia:
Industrial Ecology, Innovation for the next generation
Pauline Deutz, Damien Giurco
Knowledge Resources
State of the Art:
Getting beyond the messy conceptualization of CE
In a just published article in Resources, Conservation and Recycling, we discuss and synthesize the diverse inputs from a range of academic disciplines into the discourses. We analysed 69 scientific articles that explicitly referred to a waste hierarchy in terms of a 3R, 4R or more. Read more
Recommended Sources
The top useful sources are the following:
1) Look at the UN Sustainable Development Solutions Network on Redefining the Role of Business.
2) Useful courses available at the UN SDG Academy; see for example "Globalization: past and future".
3) Current policies: European Union Circular Economy 
4) Circular Economy accord to the Ellen MacArthur Foundation
5) ISDRS based book: International Perspectives on Industrial Ecology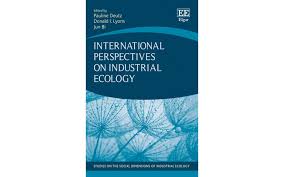 Routledge & Earthscans' Sustainability Hub
Who are we?
Dr. Pauline Deutz 
Dr. Andrea Cecchin
Sigurd Vildasen, Research Fellow
LinkedIn Discussions in our Topic group 5d