ISDRS NEWSLETTER, 2018, Issue 4
Editors: Olawale Olayide, Volker Mauerhofer
Email: newsletter@isdrs.org
Dear reader,
We hereby like to bring you the latest information about recent activities and news about our Society and direct your attention to interesting developments and up-coming events.

CONTENTS
1. Message from the President
2. Message from the new President
3. Announcements
4. Side-Event CBD-COP Egypt November 2018
5. Invitation to all our members and followers: The ISDRS "Best Sustainable Development Research Article Award 2018"
6. Calls for papers, session proposals and abstracts
6a. Call for chapters: Base of the Pyramid Markets in Latin America & the Caribbean: Innovation and challenges to sustainability
6b. Call for contributions for book chapters in: Astrid Skjerven (ed.) - Gender and Sustainability in a Cultural Perspective
6c. New open access journal launched on urban transformations 
6d. Virtual Special Issue of the Journal Renewable and Sustainable Energy Reviews on "Methods and applications for quantitative assessment of renewable and sustainable energy solutions at the urban scale"
7. Notes from the field: Whose SDGs are they anyway?
8. New study on the sustainability of the sharing economy
9. Understanding wetlands as curated spaces; emergent findings from the WetlandLIFE project.
10. 'Maps with Attitude': The New Maps of Organic Agriculture in Australia
11. Returning Earth to Mankind and Mankind to Earth: An Ecosystemic Approach to Advocacy, Public Policies, Research and Teaching Programmes
12. Development Partners Facilitate Science-Policy Interaction in West Africa
Colophon

1.
(Last) Message of the (nearly Past-) President
In the last few months our Society has increasingly been active on various fronts. Two groups are working towards new books in the Routledge/ISDRS Series in Sustainable Development Research: one on transdisciplinary and a second one about gender and sustainability. For the last one, please see the call for chapters in this newsletter. After our successful conference in Messina also two books are compiled with Springer, and a special issue in Sustainability is in preparation.
But I am very happy to see that we also move beyond the common scientist-to-scientist communications in conferences, books and journal articles. In November the ISDRS organized in collaboration with its partner IUNCBD a side-event at the UN Convention on Biodiversity Conference of Parties in Egypt. Three of the ISDRS Topics groups presented Policy Briefs and discussed further improvements of the science input to the biodiversity policy at the event, together with other organizations (IPBES, UN Environment and SEE). Read more about it below. Meanwhile, we are discussing new collaboration with the EU Association (in New York) on creating new forms of knowledge transfer to the UN and the EU in between the annual conferences.
But our annual conferences are still of course the major event to join. Especially the coming year we expect to meet you all at the 25th ISDRS Conference in Nanjing, China which on June 26-28th, 2019, is organised by the School of the Environment, Nanjing University. Let us celebrate this milestone! The call for papers is still open, do not forget to submit your abstracts in time.
We will also continue with the Best SD Research Article Award after the successful first run. This time again we need your input as members or followers: give us suggestions for the best journal article published in 2018 (see more details in this Newsletter).
At the end of this year 2018 we are in a time of transition. In November we had the election for new board members. We are welcoming to the ISDRS Board 4 new members and one re-elected board member Rupert Baumgartner, Roberta Salomone, Cecilia Solér, Janaina Macke and Marc Wolfram.
At the same time four board members are stepping back: Anne Wallis, Simon Bell, Astrid Skjerven and Rodrigo Lozano. We are very grateful for their contributions, they have been chairing tracks for years, contributing also with editing books, enabling PhD workshops, linking to the journals and organising the board elections. We are sure that stepping back from the board does not imply we won't see them around anymore, we will most like meet in Nanjing again.
Also, the new year will bring a change in the Executive Board of the ISDRS. Our charter has been designed to have regular refreshment in the governance of the society. As of the start of 2019 the new President of the ISDR will be Pauline Deutz. She will be assisted by Peter Dobers (Vice-president), Volker Mauerhofer (Secretary), Sigurd Vildåsen (Treasurer), and Wale Olayide (Communications). I am sure we have a new strong team to further develop the ISDRS as a major hub in the global playing field of academic sustainability organisations and networks.
For me, stepping down as the President after 6 years and 11 years of board membership, this puts me in a backward-looking mode, with a risk of melancholia. I will continue to be connected as Past-President in the board and actively contribute with my ideas on corporate sustainability, circular economy and the proper way of presenting the concept of sustainable development. As the largest global organisation of SD researchers, we are in the position to guide the discourse. 25 years ago, this started with the annual conferences organised by Richard Welford and his friends, feeding into the also very successful 'home' journals of the society to which many of us continuously contribute, both as authors and as editors/reviewers. In 2006 the ISDRS was first formally created, but only in 2010 a first charter was written. In 2012 we started with the current form of organisation, based on the second charter. We have been growing in numbers of members, types of activities and especially in the last few years a growing participation on our well-organised international conferences. The tables show the development in conference participation as far as could be traced back, as well as registered followers and LinkedIn members and the Green(+) members.
The ISDRS has the potential to be the leading hub organisation, connecting to the various comparable partner organisations that are working on specific parts of the wider sustainability playing field, which we mapped in the graph, showing the relations between the various topic groups, all contributing to specify UN SDG's and the more fundamental scientific themes.
For me, the past years have been rewarding, seeing the Society develop and I enjoyed the close collaboration in the first place with Pauline Deutz (now moving from Vice-President to President), the current executive board and the other members in the board, but also many friends who were active earlier in the board or other activities in relation to the Society, like the inspiring chairs of the last series of conferences: Roberta Salomone, Eduardo Wills, Tomas Ramos, and many more. I thank you all for jointly creating the Society that we are now!
Walter J.V. Vermeulen, President ISDRS
2. Message from the new President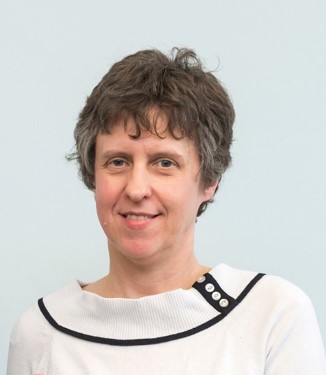 I am looking forward to my upcoming term of office as ISDRS President. It will be an honour to take on this role, especially following in the footsteps of the current President, Walter Vermeulen. I am sure that everyone associated with ISDRS would wish to join me in thanking him for his contribution. He has done a superb job for these last six years. During this time ISDRS has developed from an organisation that was very much focused on its annual conference to a thriving society with an active membership base. This has involved developing the governance and administrative procedures in addition to establishing the topic groups. In order to promote collaboration with the many different groups with interests overlapping ours, Walter has devised the partnership and institutional membership schemes. The New Professionals Group and regional initiatives in both Africa and Latin America are formalising and strengthening our connections in these areas. Throughout this process of change ISDRS has retained its identity as an open, welcoming organisation with a uniquely comprehensive and integrated approach to sustainability research and practice. This identity, embodied by the membership, comprises what is important about ISDRS to me.
Following the launch of the UN's Sustainable Development Goals, sustainability has risen back up the international and academic agendas. This is timely given present environmental and geopolitical uncertainties, accompanied by increasingly apparent inequalities on both national and international scales. Severe challenges for sustainability undoubtedly persist despite, or because of, dramatic progress in some respects, in some places, since the 1990s. Different issues have emerged as the effects of climate change become more apparent, for example, and as people become impatient for the alleged benefits of globalisation to reach them in some cases, whilst others blame globalisation for loss of economic security. One trend apparent in the United Nations statements on sustainability since 1992 has been an increasing awareness of the magnitude of the challenges involved in achieving it. ISDRS provides an ideal forum for debate around these complexities given our interdisciplinary and transdisciplinary methodologies and willingness to collaborate. I would like to see us become a recognised body in these areas. And although our membership has long spanned the globe, I would also like to a more truly global identity for ISDRS emerge in the coming years.
I have much enjoyed six years as vice president; working with Walter and other ISDRS colleagues has been truly a pleasure. I look forward to continuing to work with these and also new friends and hope to see many of you next summer in Nanjing.
Dr Pauline Deutz
University of Hull
https://www.hull.ac.uk/faculties/staff-profiles/pauline-deutz.aspx

a. The ISDRS 2019 conference deadline is extended to 15th Jan.
b. Marlen Arnold will be taking over from

Volker Mauerhofer as co-editor of the ISDRS newsletter from January 2019, as Volker moves into his new role as Executive Secretary.
c. New board announcements
It is with great pleasure that we announce the members of the ISDRS board:
• Roberta Salomone is a Full professor in Commodity Sciences at the Department of Economics, University of Messina. Roberta hopes to make a meaningful contribution to the further development of the society and the positioning and further exploration of the (research) issues of sustainability from a corporate perspective. She also hosted the ISDRS 24th conference in Messina this year with tremendous success.
• Cecilia Solér from Gothenburg University, is active in the public debate on sustainable consumption in Sweden and has been track chair for track 5e, Sustainable consumption, in ISDRS conferences in 2016 and 2017, and will do the same in 2019 Nanjing.
• Janaina Macke is full professor for social innovation and sustainability management at the Business Administration Program, University of Caxias do Sul (Brazil). Besides the academic experience, she has also experience in large multinational industries and currently, works for companies as consultant, in the operational and strategic areas.
• Marc Wolfram is from Dept. of Architecture, Sunkyunkwan University (SKKU), Seoul/Suwon, South Korea. Marc hopes to enhance the overall impact of ISDRS in science and society attracting new members and establishing novel collaborations, in addition to the responsibilities of being a board member.
We also would like to announce the re-election of Rupert Baumgartner from the Institute of Systems Sciences, Innovation and Sustainability Research (ISIS), University of Graz.
We would like to congratulate them all and offer a warm welcome to the board.

4.

Side-Event CBD-COP Egypt November 2018
ISDRS & IUNCBD jointly organized a side-event titled "Biodiversity Science Policy Challenges: Multifaceted Stakeholders Approaches" on November 20, 2018 at the UN Biodiversity Conference. Further speakers were from UN Environment ("UNEP"), the Intergovernmental Platform on Biodiversity and Ecosystem Services (IPBES), the Forest Peoples Programme and the University of Lagos, Nigeria.
Main objectives of this side event were:

– Presenting and discussing outcomes and lessons learnt in transdisciplinary biodiversity and sustainable development Science/Policy projects and research
– Discussing experiences and gaps in the stakeholders participation and contribution to science and policy making
– Identifying future challenges and perspectives, methodologies and tools, strategies needed to fully and effectively involve stakeholders in science/policy
With about 40 international stakeholders and decision makers participating, we presented and discussed policy briefs on available recent research related to various CBD thematic programs and cross-cutting Issues, connecting to the research related to various ISDRS topics groups and the work in the fields by IUNCBD. The ISDRS-Policy Briefs presented as well as additional info are available at http://isdrs.org/side-event-cbd-cop-egypt-november-2018/.

5.
Invitation to all our members and followers:
The ISDRS "Best Sustainable Development
Research
Article Award 201
8
"
What was the best journal article in 2018?
All members and followers of the ISDRS are invited to suggest candidates for the new ISDRS "Best Sustainable Development Research Article Award 2018". We want to reward the best SD researchers and we want to help all researchers to find the best work in the field by flag shipping the best articles published.
YOUR EXPERIENCE IS ESSENTIAL IN ACHIEVING THIS:
What was the new article you read this last year, of which you thought: "Wow, this is what we need!!" 
We ask you to suggest us these best articles.
What kind of articles are we looking for? For the assessment, the Jury will use the following criteria:
• The article has been accepted and published (including online early view versions) in the year 2018 in a scientific peer-reviewed journal, accepted by commonly used scientific literature databases (like ISI, Scopus, etc.);
• The article should be in English;
• The content of the article addresses a sustainable development topic with an inter-disciplinary or transdisciplinary perspective;
• The article makes a well-defined contribution to academic debates and shows awareness of the complex nature of sustainable development;
• The article offers or at least provides hints for possible solutions to sustainability problems;
• The article enables positive societal impacts, bridging between science and society.
We work with a participatory approach: everyone connected to the ISDRS can suggest nominations for the ISDRS "Best Sustainable Development Research Article Award 2018". The Award Jury will determine the short list of 10 nominated papers and after that again ISDRS members and followers can vote to select the best article. The winners will be honored during the 2019 ISDRS Conference in Nanjing, China. The Jury includes ISDRS six Board Members and four ISDRS Green(+) members.
We do now have 2 ISDRS Green(+) members in the Jury, so we still invite ISDRS members to step forward to be part of the Award Jury. If you are interested in this role, please let us know: (assistant@isdrs.org).
How can you submit your suggestion for the best article of 2018?
Log in as member or follower* on the ISDRS website and follow the instructions on the Best Article Award page. Submit your suggestions before 15-2-2019
* if you are not yet registered, please do so: see membership page

6. Calls for papers, session proposals and abstracts

a. Call for Chapters
B

ase of the Pyramid Markets in

Latin America

&




the

Caribbean

:

Innovation and challenges to sustainability
Editors
Prof. Ximena Rueda Fajardo, Universidad de los Andes, Colombia
Prof. Marlen Gabriele Arnold, Chemnitz University of Technology, Germany
Prof. Stefan Gold, University of Kassel, Germany
Dr. Judy Muthuri, Nottingham University Business School, UK
Important Dates
Proposal Submission Deadline: 31st January 2019
Invitation for chapter submission: 31st March 2019
Full chapter submission: 30th September 2019
Review process: 1st October 2019 – 30th November 2019
Review results to chapter authors: 1st November 2019 – 31st December 2019
Revised chapter submission from chapter authors: 15th March 2020
Final acceptance to chapter authors: 30th April 2020
Submission of final chapters to editor: 30th June 2020
Scope and Topics
The BOP markets book – focussing on Latin America & the Caribbean – covers theoretical perspectives and themes and various aspects of BOP markets in Latin America & the Caribbean. Thus, this book contributes with a profound understanding of BOP markets in Latin America & the Caribbean and presents valuable insights on how the private sector can work together with other stakeholders to develop and operationalize economically viable business models in BOP markets while contributing to sustainable development. Deep inequality, violence and rapid urbanization are some of the greatest challenges the region is confronting. Latin America & the Caribbean also possesses large tracks of land that harbour rich cultural and biological diversity, but also offered opportunities for agricultural expansion to feed a growing and more affluent global population. Private actors such as multinationals, small- and medium-sized enterprises and entrepreneurs have a critical role to play in achieving the Sustainable Development Goals agenda as laid down by United Nations in September 2015. Yet, BOP markets face unique challenges and private sector alone cannot orchestrate the sustainable value creation activities. Multidimensional collaboration between various stakeholders, deep consumer behaviour insights, community-driven product, process and value chain design, knowledge and capabilities transfer - all of these are elements of the puzzle which still needs to be entangled in order to alleviate poverty and create economic development aligned with principles of sustainable development.
Therefore, the book focuses on critical reflections on ongoing theories and practices in light of BOP markets as well as challenges in Latin America & the Caribbean that have to be addressed. The following book structure highlights the main outline. Thus, wide and vivid impression of ongoing challenges and fruitful solutions presented as critical, analytical and empirical studies, concepts and interviews or roundtable discussion are highly welcome! Contributors are welcome to submit chapters on the following topics:

Submission Procedure
Researchers and practitioners are invited to submit a chapter proposal clearly explaining the chapters' outline, goal, design and outcome of his or her proposed chapter. Please submit the proposal (one to three pages) directly to the volume editor and until 31st January 2019. Authors will be notified about the review feedback by 31st March 2019 the latest.
Authors with accepted proposals will get the chapter guidelines and asked to submit full chapters by 30th September 2019. All submitted chapters will pass through a double-blind review.
Publisher
Routledge is a global publisher of quality academic books, journals & online reference. Routledge is the world's leading academic publisher in the Humanities and Social Sciences publishing thousands of books and journals each year, serving scholars, instructors, and professional communities worldwide. Routledge is a member of Taylor & Francis Group, an informa business.
Questions
Questions or inquiries can be sent directly to the volume editor Prof. Ximena Rueda Fajardo (x.rueda@uniandes.edu.co).

b.

Call for contributions for book chapters in:
Astrid
Skjerven

(ed.) - Gender and Sustainability in a Cultural Perspective

To be published in the Routledge/ISDRS Series in Sustainable Development Research

Gender and sustainability have been prominent on the development agenda since the 1980s. Since then, the perspectives and methods of research have undergone a development from political critiques of the male domination of women and nature to the sophisticated intersectional and inclusive analyses of the present day.1 However, there has been little systematic study of the interrelation between these two themes.2 Little attention has been paid to the different roles that men and women play in everyday life and in decision-making and implementation processes. In particular, the role of women has been neglected, in spite of the fact that they play a major role in matters relating to the household, nutrition, child-raising, health and sanitation, both in the home and the neighbourhood. Women are seldom consulted on how to develop more efficient and cost-effective ways of improving living conditions and thereby contribute to sustainable development. Consequently, their competences and skills tend not to be taken into consideration by the predominantly male decision-makers. There is, however, a growing awareness of this situation. One of the most evident examples is to be found in the United Nations Sustainable Development Goals, where Goal 5, Gender equality, states that: "Gender equality is not only a fundamental human right, but a necessary foundation for a peaceful, prosperous and sustainable world".3

The issue of gender and sustainability has two sides: the differential contributions of men and women to sustainability, and the differential impacts of sustainability men and women.4 This publication will focus on both decision-making and implementation, with a certain emphasis on their interaction. The exercise of power, suppression and empowerment constitute important general themes.

The mainstream way to discuss and implement sustainable development is in terms of ecological, social and economic 'pillars'. Recently, the cultural dimension has come into consideration as the fourth, or even the main, 'pillar' on which the other three are dependent.5 Many, if not all, of the planet's environmental problems and certainly all of its social and economic problems are rooted in cultural activity and decisions, comprising people and human actions. Solutions are therefore culture-based, and the existing sustainable development models forged from economic or environmental concerns are unlikely to be successful without cultural considerations. The significance of aesthetic matters has also recently come to the forefront.6 This publication will therefore focus on the cultural aspects of sustainability. In particular, we would welcome contributions that explore the interrelation and interdependence of the different sexes in relation to different cultures. Further, a multi- and transdisciplinary approach is necessary. This will encompass anthropology, social and human sciences, art, architecture and design, in addition to subject fields that are not traditionally associated with culture, such as economics, law, medicine, technology etc.

The aim of the book is:

• To improve competence in, and understanding of, the significance of gender for sustainable development;

• To present the current forefront of theories, methods, indicators and strategies used to assess and measure the relation between gender and sustainable development;

• To investigate and compare the different gender roles, including trans- and non-gender, and how they might be utilised or changed to fulfil the goals and targets of the UN SDGs;

• To make recommendations for basic and professional gender responsive education in the field;

• To facilitate dissemination and implementation of these competences.

Themes:

• Driving forces, transformation and empowerment processes

• Resilience and well-being, risk reduction and improved physical and mental surroundings

• Theoretical reflections and presentations of results from empirical studies

• Historical analyses

• Methods for analysis and monitoring

• Methods for implementation

• Methods of education

Abstracts of a maximum of 500 words can be sent to: askjerve@oslomet.no

Deadline: 15 March 2019.

Astrid Skjerven, Professor, Department of Product Design, OsloMet – Oslo Metropolitan University

www.oslomet.no

askjerve@oslomet.no

+47 995 07 023

Routledge/ISDRS Series in Sustainable Development Research

Series Editors: Walter Vermeulen, Associate Professor at the Copernicus Institute of Sustainable Development at the University of Utrecht, Netherlands and President of the ISDR Society; Pauline Deutz, Reader in the Department of Geography, Environment and Earth Sciences at the University of Hull, UK and Vice-President of the ISDR Society.

1 Macgregor, Sherilyn: Routledge Handbook of Gender & Environment. London: Routledge, 2017.

2 Ruth Meinzen-Dick, Chiara Kovarik, and Agnes R. Quisumbing: "Gender and Sustainability." Annual Review of Environmental Resources 2014 vol. 39, 29-55.

3 www.un.org/sustainabledevelopment/gender-equality/

4 Op. cit.

5 Culture in, for and as Sustainable Development. Conclusions from the COST Action IS1007 Investigating Cultural Sustainability. Jyväskylä: University of Jyväskylä, 2015

6 Skjerven, Astrid and Reitan, Janne Beate, eds. Design for a Sustainable Culture: Perspectives, Practices and Education. London: Routledge, 2017. Kagan, Sacha: Art and Sustainability: Connecting Patterns for a Culture of Complexity. 2nd ed. Bielefeld: Transcript, 2013.

c. New open access journal launched on urban transformations 
"Urban Transformations" is a new open access journal with a clear focus on sustainability science and research, and thus highly relevant for the ISDRS community. The journal invites contributions from any disciplines working on "the subject, dynamics and directions of urban change", understanding that new knowledge on urban transformations is dearly needed to radically shift current development trajectories in the global North and South towards sustainability. With this scope it is likely to be of interest to many ISDRS topic groups, given the diverse implications of urban areas and processes for all 17 SDGs. The journal strives to provide an inter- and transdisciplinary dialogue space that specifically aims to "bring together the broad range of scientific and practice fields working on the causes, patterns, pathways and impacts of urban transformations", and to "unpack and critically examine the complex social, ecological, economic, political and technological processes of transformative urban change." In partnering with the open access pioneer BMC the editors also support the ongoing shift in scientific publishing away from proprietary models towards open web-based knowledge repositories as a public domain.
For further information visit the website https://urbantransformations.biomedcentral.com, follow on Twitter: @UT_Journal, or contact the editors: Niki Frantzeskaki n.frantzeskaki@drift.eur.nl, Marc Wolfram wolfram@skku.edu

d. Virtual Special Issue
of the Journal
 Renewable and Sustainable Energy Reviews
(Impact Factor 2017:
9.184
)
on
"
Methods and applications for quantitative assessment of renewable and sustainable energy solutions at the urban scale
"
Introductory text piece:
Technical and architectural solutions implemented in urban contexts influence not only the energy and environmental performances of the urban settings as a whole, but also the quality of life of the people living in the urban space (indoor and outdoor). This special issue is dedicated to explore methods and applications aiming at performing a quantitative assessment of the sustainability of solutions implemented in urban settings with the goal of reducing energy consumption, decrease environmental impacts and improve quality of life of the inhabitants. Given the quantitative focus, this issue targets computational applications, including energy (with particular focus on the implementation of renewable energy based solutions) and water use, waste management, transportation, energy and environmental implications of consumption patterns, etc. Holistic (lifecycle-based) approaches, including both infrastructure systems and the energy consumption linked to the building stock itself are especially appreciated. Particularly interesting is the demonstration of the feasibility of approaches combining "low-tech data" (statistics, literature, etc.), with "high-tech" data, such as GIS or big data (sensors, internet of things). The special issue aims at contributing to the advancement of the quantitative evaluation of sustainable development scenarios. The transitions toward an energy neutral built environment, a circular economy model, and a deep penetration of renewable energy systems, are examples of such solutions that are of interest to the special issue.
7.

Notes from the field

:

Whose SDGs

are they

anyway

?
Frederick Ahen, PhD, Research Fellow, University of Turku, Finland
This essay offers more questions than answers about two critical issues that feature prominently on the Sustainable Development Goals, (SDGs): global food scarcity, and whether we are close to providing a better solution to it by 2030 within the context of Africa. Food scarcity is a big issue especially in the global South. Food waste and safety are even much worse problems albeit very underestimated (Deen, 2018; Gabanelli, 2018; Tropeano, 2018).
The sickly, fragile, skinny black child's face is now synonymous with famine and desperation in almost all global advertisements and discourses about food sustainability. Every sane and empathetic person cringes after seeing this. The poverty industrial complex, academia and even international hybrid organisations have perfected their beggarly skills using the image of low-income African children to perpetuate a narrative that should not have been there in the first place. No one asks who benefits from this way of branding Africa. The world knows that this is not the way it is supposed to be because it destroys the image, psychology and dignity of the children of Africa. However, this seems to have come to stay as though it were the natural order of things. Paltry sums are earmarked and boutique projects are embarked on as a band aid to mostly help the marginalized to cope with long-term suffering but not to permanently eradicate the origins of the problem. This is perhaps why the political roots of unsustainability are mostly obfuscated in corporate responsibility discourses (Ahen and Amankwah-Amoah, 2018).
"Johnny, eat all the food on the plate! There are children in Africa who have no food to eat". This has become a refrain in many homes and kindergartens in the Western world. But how does Johnny help any African child just by eating all his food? Johnny grows up to associate all people who look like the one emaciated African child in the photo or described by Mum as desperate miserables, deserving of pity, not respect. This is because the brain is an image association machine. So, if someone pities you, he/she can hardly respect you. Instead, they want to feed you, think for you and set agendas on your behalf. This is how low-income households understand SDG discourses.
Africa has 60% of global arable land but still imports $35 billion worth of food. Meanwhile one third of global food output is wasted. That much can feed the current population of 8 billion, four times over (Deen, 2018). That's the irony. However, here's an analytically useful question. If someone is benefitting from the sales of food to Africa, would it be in their best interests to lose that multibillion dollar market by allowing food independence?
Year after year, Africa's land is seized by others for palm oil farming. Also, forests are being grabbed in the name of environmental conservation and investors are speculating on these lands while local people are being dispossessed (Fairhead et al., 2012). In fact, this is the plight of all indigenous people around the world. Moreover, road networks (between farms and markets) and food conservation or even irrigation technologies are lacking in large part. Banks will not give credit facilities to small holder farmers either, and the farmers remain the poorest. Africa's seas are being depleted of all fish by others. Again, hundreds of thousands of tonnes of fish are taken away by foreign vessels while millions of people in coastal areas who depend on fishing for their livelihood, food and nutrition, continuously have low catch, forcing the youth to embark on perilous journeys. In most cases this is the cause of bad health, malnutrition and high disease burden—leading to an increase in the overall level of poverty (Vidal, 2012).
Africa is dependent on external resources for financing healthcare even though She is supposed to have more than enough money to do that on her own. At the same time, deep-seated mega-corruption in both public health and global health remains (Dearden, 2017). Why doesn't the eradication of global mega-corruption feature prominently on the list of SDGs? Is it an oversight or a deliberate act? Throughout the world corruption is the number one cause of underdevelopment and the number one enemy of economic justice (despite what economic theories suggest). It is the root of all the evils that undermine infrastructural development, health, education, innovation, governance, social justice, rule of law and most importantly universal values such as truth. This is how institutions are weakened in order to ensure the maintenance of the status quo. The Panama papers and the West Africa leaks offer ample evidence about the profundity of this rot, and yet it is conspicuously absent in the main list of SDGs (Dearden, 2017)?
Every single place where famine is intense and continuous, it is caused by war and political instability (Samberg, 2018). These are mostly caused by external influence, which transforms certain countries into theatres of geopolitical chess games and strategic interventions. Some researchers have been mostly blaming 'climate variability and extremes', to get published because it is a safer narrative and nature does not talk back. Yes, this is true about food scarcity but it is only a small part of the equation that is being magnified to answer all questions. Scholars hardly mention the fact that Africa's money leaves in billions (Dearden, 2017; Kamel, 2018). Without economic justice, nothing will change. When farmers elsewhere lose their yield because of climatic conditions, in most cases they are compensated. In Africa they are on their own. No matter the statistics that tell us we are on track with SDGs, for the affected populations it is just like draining a contaminated pool with a spoon. Sustainability requires money to finance projects. Whose money is Africa going to use when debt is never a sustainable option?
Listening to the marginalized
My work in the field has offered some insights into how emergent communication technologies are changing peoples' perceptions—The marginalized are beginning to realize how they are represented in Western media and even academia in the name of sustainability and poverty reduction. Millions share videos and photos daily and they do not quite like the images about them because such imagery ignore the historicity and reality of their situation whilst making them a laughing stock.
Are we on track to achieve the SDGs by 2030? In the case of Africa the answer is not exactly affirmative; we are not, never have been and never will we be on track as long as we continue operating within the existing paradigm in which the big root questions are obfuscated. Africa is arising and kudos to those working on the ground, innovating or changing lives. However, would it be fair to argue that the great things that have been achieved thus far on the continent of Africa have been achieved in spite of these nice labels/fancy slogans, not because of them? Rwandans have better sanitation today because they decided to. Tanzania's Mangafuli is fighting corruption and Akon is lightening and rebranding Africa. Young entrepreneurs across Africa are doing their part and diasporans are also adding their contributions. However, the most important structural impediments to progress remain firmly in place: mega-corruption, environmental vandalism, secrecy in trade deals and profits of war. The world is what the powerful make it to be, at the national, regional and global levels. Every form of progress can come to a standstill or deteriorate due to war or some geopolitical intervention. Who benefits from wars? Why are scholars and non-governmental organisations (NGOs) busy with band aids when we know that every place of extreme famine is caused by war or sanctions.
Whose agenda is it anyway?
The question well worth asking is: What is the agenda of low-income households? When do they need the change? Now!! Not in 2030. How realistic is this? This is super-realistic if, for example, Africa's billions remain in Africa under properly functioning institutions which do not tolerate corruption. This also means that without making fundamental changes, we, scholars will reach 2030, congratulate ourselves and offer yet a new rallying slogan for sustainability. Most importantly, low-income households want to be free from agendas set from distant places. They have been down this road before so they will be doing fine only when they say things are better, not when an outsider says it. They also understand the illusion of inclusion in global agenda setting. The masses feel miseducated and tricked daily on all issues about food security, public health and all the other important issues. That is a strong statement but what are the facts? We went from health for all by the year 2000 to Millennium Development Goals (MDGs), then to SDGs. Next, who knows 'whatever DGs' we will have for 2045 and beyond?.
The low-income households need peace (not incessant wars in particular places with natural resource endowments), sustainable access to nutritious food and clean water, access to lands (including tutelage of their seas from pirate fishing vessels), fair global trade regulations, good health care systems and proper transportation systems which connect their villages to market centres. The marginalized are not impressed by anybody's statistics or sustainability tracking system. They know their own situation better than anybody else. They do not want the pictures of their children to be used for begging by the poverty industrial complex. They want their economies to be free with a level playing field so that they can also invest in medico-techno-scientific innovations instead of looking up to others.
The problem is that there are longstanding structural impediments, economic injustice, planetary vandalism, plundering and management by dispossession that have gotten us into the current nutraceutical conundrum, not to mention the sources of the lack of socio-economic development and political freedom. It would be naïve to assume that everyone is interested in Africa's development. In fact, there are incentive structures which lead actors to maintain the status quo instead of bringing about a sustainable change. Some actors with vested interests make sure that the key causative factors are not even mentioned in discourses. Thus, they attempt to own the script, twist the discourse, silence and censure any truth that is inconvenient. Moreover, there is a level of trained ignorance about the causes of global problems and the reason why we needed the SDGs in the first place. Apart from certain good NGOs, serious scholars, trustworthy journalists and entrepreneurs, in most of academe the framing of the discourses on SDGs is made ahistorical to protect the sacred cows and to keep things the way they are. This is indeed the elephant in the room. Then again why is it the elephant in the room in the first place? Part of the reason why some scholars are afraid to investigate or talk about certain topics is because of perceived repercussions; the potential to be shamed, attacked or the fear that one's career could be affected. Of course, some people are just blinded by privilege because it is easy to be part of the sustainability narrative without wanting any part of the actual nuance. We are probably part of the problem when we use 'publishable' language, whitewashed and ahistorical or 'green' academese to further our careers while ignoring the voice of those at the margins.
References
Ahen, F. and Amankwah-Amoah, J. (2018). 'Institutional Voids and the Philanthropization of CSR Practices: Insights from Developing Economies', Sustainability, 10 (7), pp. 1-27.
Dearden, N. (2017). 'Africa is not poor, we are stealing its wealth: it's time to change the way we talk and think about Africa ', AlJazeera.com, available at: http://www.aljazeera.com/indepth/opinion/2017/05/africa-poor-stealing-wealth-170524063731884.html (accessed 25 May 2017).
Deen, T. (2018). 'Food Waste Enough to Feed World's Hungry Four Times Over', Inter Press Service, available at: http://www.ipsnews.net/2018/05/food-waste-enough-feed-worlds-hungry-four-times/ (accessed 3 June 2018).
Gabanelli, M. (2018). 'Produrre più cibo non batterà la fame nel mondo', Corriere della Sera, available at: https://www.corriere.it/dataroom-milena-gabanelli/fame-mondo-cibo-futuro-non-fermera-migranti/f924c37e-49f8-11e8-a30a-134b88b5afda-va.shtml (accessed 30 April 2018).
Kamel, L. (2018). 'Torpedoing Africa, and then complaining about 'migration'', AlJazeera.com, available at: https://www.aljazeera.com/indepth/opinion/torpedoing-africa-complaining-migration-180817133759141.html (accessed 20 August 2018).
Samberg, L. (2018). 'World Hunger Is Increasing, Thanks to Wars and Climate Change', Scientific American, available at: https://www.scientificamerican.com/article/world-hunger-is-increasing-thanks-to-wars-and-climate-change/ (accessed 12 September 2018).
Tropeano, M. (2018). 'A caccia di campi nel Sud del mondo: gli Stati ricchi depredano i contadini', La Stampa, available at: http://www.lastampa.it/2018/04/27/esteri/a-caccia-di-campi-nel-sud-del-mondo-gli-stati-ricchi-depredano-i-contadini-jCoJ4H4kp22hqlbpIy57kL/pagina.html (accessed 9 August 2018).
Vidal, J. (2012). 'Is the EU taking its over-fishing habits to West African waters?', Guardian, available at: https://www.theguardian.com/environment/2012/apr/02/eu-fishing-west-africa-mauritania (accessed 14 September 2018).


8.

New study on the sustainability of the sharing economy
Conceptualizing the Digital Sharing Economy in the Context of Sustainability
Maria J. Pouri 1,* and Lorenz M. Hilty 1,2
1 Department of Informatics, University of Zurich, 8050 Zurich, Switzerland
2 Technology and Society Lab, Empa Materials Science and Technology, 8600 Dübendorf, Switzerland; hilty@ifi.uzh.ch
Abstract:
Human society is increasingly influencing the planet and its environmental systems. The existing environmental problems indicate that current production and consumption patterns are not sustainable. Despite the remarkable opportunities brought about by Information and Communication Technology (ICT) to improve the resource efficiency of production and consumption processes, it seems that the overall trend is still not heading towards sustainability. By promoting the utilization of available and underused resources, the ICT-enabled sharing economy has transformed, and even in some cases disrupted, the prevailing patterns of production and consumption, raising questions about opportunities and risks of shared consumption modes for sustainability. The present article attempts to conceptualize the sustainability implications of today's sharing economy. We begin with presenting a definition for the digital sharing economy that embraces the common features of its various forms. Based on our proposed definition, we discuss the theoretical and practical implications of the digital sharing economy as a use case of ICT. The analysis is deepened by applying the life-cycle/enabling/structural impacts model of ICT effects to this use case. As a result, we show the various positive and negative potentials of digital sharing for sustainability at different system levels. While it is too early to project well-founded scenarios to describe the sustainability status of digital sharing, the implications discussed in our work may help outlining future research and policies in this area.
Keywords: information and communication technology; ICT; digital sharing economy; platforms; sustainability; environment

9.
Understanding w
etlands as curated spaces
; emergent findings from the
WetlandLIFE
project
.
by Mary Gearey
Understanding the importance of wetlands for human health and wellbeing has been a central focus within the WetlandLIFE project (www.wetlandLIFE.og) – a multi-partner, inter-disciplinary project which is part of the Valuing Nature research programme in the UK (www.valuing-nature.net). One of the project's aims is to explore how more people can be supported to access and enjoy wetlands, to help them both appreciate these spaces as diverse ecosystems and to highlight the connectivity between human activity and, in its widest sense, environmental change. The project is now in its final year and all the research teams are analysing their data sets. Within the UK wetland expansion is being promoted for a wide range of reasons: in support of flood risk mitigation strategies; to improve air and water quality; in support of biodiversity corridors and diverse landscape mosaics; and to augment rural and urban local economies (www.wetlandvision.org) through the incomes generated through environmental tourism.
Sustainability is an inherent aspect of these considerations around wetlands. How we contextualise wetlands as a resource, both for their innate biophysical properties and their intrinsic value as spaces for supporting livelihoods in the global South and increasingly as leisure spaces in the global North, has direct implications for their visibility in policy arenas. Amplifying the critical contribution of these landscapes to human flourishing has never been more important. In support of this, a crucial element of WetlandLIFE's work has been to explore the historical and contemporary perceptions of these spaces to undertsandand how these changes over time have enabled alternative valuations and uses of these blue-green landscapes.
Rehabilitating the image of wetlands has been a crucial aspect of this engagement. From malaria ridden swamps, and foreboding marshes and moors through to the 'edgelands' (Mayby 1974; Farley and Symmons Roberts 2011) of neither the urban or the bucolic rural, in European literature, at least, wetlands have been firmly placed in the realm of the 'uncanny'. Not just unwelcoming but something more – unproductive, unwanted, unnecessary. These barren spaces unfit for humans, animals or agriculture have, until mid-last century, been viewed as unsustainable non-spaces, only fit for the mass engineering endeavours of drainage and dredging to repurpose them as productive landscape.
Clearly times and attitudes have changed, and as reflected in our project work these landscapes are now increasingly valued for their importance in a whole range of ways. This has been reflected in contemporary cultural representations, as nature writing and popular science has enabled a new and growing audience to see the fundamental importance of letting some spaces just 'be', in all their natural glory.
The work has alerted us to other considerations concerning landscapes over time. Wetlands have been used by humans in many different ways over time. Some have always been wetlands, but many have been reclaimed from coastal plains or constructed to replace other landscape forms or use. Certainly within England, which has been the geographical focus of the WetlandLIFE project, expanding urban spaces to create constructed wetlands from former brownfield sites or old industrial estates, or to replace unsustainable rural practices such as peat digging or aggregate removal, has generated curated 'wildernesses' in places of economic decay. Whilst this has enabled the development of wetland sites that attract visitors for the green-blue aesthetic qualities of these spaces, what has been often designed out are references to these former anthropocentric technical practices. In many places it's as if the economic heritage of the site troubles its current form as wetland; and if deemed uncomfortable is erased completely. Caitlin Desilvey's (2017) recent work has touched on this sensitive issue of legacy and how we wish to represent the present past to our future generations.
This is a fundamental consideration when we engage with sustainable futures practices and reflect upon what the legacy of our current 'Sustainable Development' approaches might be. Recognising the importance of past economic and industrial practices, both negatively and positively, needs to sit somewhat uncomfortably with our modern aspiration to live in accommodation with Earth's systems. Providing visual cues of what went on in these wetland spaces before their reconfigurement is critical in order to remind us of what the global North is responsible for, what humanity has gained and lost, and what more we could lose without more entrenched responses in support of sustainability.
Within the WetlandLIFE project art has played a pivotal part not just in communicating our ideas and findings, but also in helping us as academics and practitioners within the team to reflect on our own relationships with wetlands. Curation of wetlands then doesn't rest just with those responsible for the design, implementation and ongoing management of these spaces, but also with the academic community and the ways in which our own approaches subtly 'curate' perspectives of 'good' and 'bad' practise on these sites. A wider and more heterogeneous engagement with wetlands is needed. Opening out interpretations by enabling visitors to be curious within these spaces, by bringing back in the recent past through physical representations of foregone activities, could be one such method. Using examples from WetlandLIFE's work that might mean creating one of the Bedford power station's cooling towers remade with in-situ wetlands materials such as willow or reed on its former location; lining a drainage bank with antique hods in the Somerset Levels in reference to former peat extraction; creating a sculpture out of used artillery to recall the aircraft training sites in World War two at the Lincolnshire Alkborough Flats wetlands. Embracing heritage openly within these wetland spaces could, finally, provide them with the voice denied to them for so long.

10.
'
Maps with Attitude
'
: The New
Maps
of Organic Agriculture in Australia
John Paull, Geography and Spatial Sciences, University of Tasmania, &
Benjamin Hennig, Faculty of Life and Environmental Sciences, University of Iceland.
Organic agriculture in Australia now accounts for more than half (54%) of the world's total certified organic agricultural hectares. The land devoted to organic agriculture in Australia has been growing at a remarkable 16.5% per annum for the past two decades and it now accounts for 8.8% of the country's agricultural land.
Past iterations of the World Map of Organic Agriculture have revealed Australia as the global leader of organics on the basis of hectares. With 35 million hectares of certified organic hectares, Australia is at no risk of being overtaken by China, USA , Argentina or any other country.
Three maps just published reveal the uneven distribution of the organics enterprise across the continent of Australia. Cartograms, 'maps with attitude', replace territorial size with a selected parameter metric. In these new maps, the six states and two territories of Australia appear 'fatter' or 'skinnier' than in a classic territorial map according as the parameter is denser or less dense in the state or territory.
These three maps illustrate the data, at the state and territory level, for (a) certified organic hectares (35,645,037 hectares) (b) certified organic producers (n = 1,998), and (c) certified organic operators (producers + handlers + processors) (n = 4,028).
States and territories are resized according to their measure for each attribute. The base-map for Australia, with states and territories coloured according to (variations of) their state colours, is the standard cartographic representation of Australia. The three organics maps are density-equalising cartograms (area cartograms) where equal areas on the map represent equal measures (densities) of the parameter under consideration. This mapping protocol creates distorted yet recognisable new maps that reveal where there is a high presence of the parameter under consideration (and the state or territory is 'fat'), or a low presence (and the state or territory is 'skinny').
The states of South Australia and Queensland are the standout winners for the uptake of organic agriculture (based on hectares) and hence they dominate the hectares map. The island state of Tasmania, despite its heavily promoted 'clean and green' image, is reduced in the hectares map to little more than a smudge across the rump of mainland Australia.
These three new maps visually reveal the uneven distribution of the metrics of organics across Australia, and, on a state by state basis, they suggest unrealised opportunities and potentials.

Further reading:
Paull, J., & Hennig, B. (2018). Maps of Organic Agriculture in Australia. Journal of Organics, 5(1), 29-39. <http://www.academia.edu/37851248/Maps_of_Organic_Agriculture_in_Australia>
Paull, J., & Hennig, B. (2016). Atlas of Organics: Four maps of the world of organic agriculture. Journal of Organics, 3(1), 25-32. <https://www.academia.edu/25648267/Atlas_of_Organics_Four_maps_of_the_world_of_organic_agriculture>
11.

Returning Earth to Mankind and Mankind to Earth: An Ecosystemic Approach to Advocacy, Public Policies, Research and Teaching Programmes
André Francisco Pilon
University of São Paulo / Int. Academy of Science, Health & Ecology
In view of the overwhelming pressures on the global environment and the need to disrupt the systems that drive them, an ecosystemic theoretical and practical framework is posited for the evaluation and planning of communication, advocacy, public policies, research and teaching programmes; Priority is given to a set of values, norms and policies in view of human well-being, quality of life and natural and built environments, supporting new socio-cultural learning niches, within and outside the academic area, to change perspectives, develop boundary-crossing skills, and cope with complexity and expertise in a critical and creative way.
Trying to solve isolated and localized problems, without addressing the general phenomenon, is a conceptual error: "sustainable" development, as an ideology, is easily absorbed by predominant interests (including enterprises for plunder); policy makers and researchers, disregarding epistemological and ontological issues at stake, adopt structuralist approaches, with their stress on institutions and institution building, ignoring the general patterns of institutional failure or corruption, and failing to account for the design, formation and maintenance of institutions by leaders, elites and established coalitions of interests.
Nowadays, quality of life, environmental conditions, biocultural landscapes, are hampered by bureaucratic governance regimes, historical injustices, vested interests, biased policies, internal incoherence, corruption, lack of pluralism in decision-making, asymmetries of knowledge and power, a long-standing reproduction of subalternity, aggravated by environmental catastrophes and criminality, unequal sharing of benefits and the consistent destruction of peoples' cultural, land and territorial basic relationships (adverse effects of real estate interests in urban areas, of large plantations and mining inland, of commercial demands for exported commodities).
In a world where investors have as much or more power than nation-states, the commodification of public goods, services and spaces will continue unabated; while buildings tower to the sky, problems get worse: the role of law, the work of attorneys and judicial courts is held back by the very system in which they have their insertion, "legal" and "illegal" strategies are mixed together in the assemblage of political and economical interests; powerful lobbies, deeply ingrained in the public administration, favour mega-projects with intensive use of resources, rather than appropriate and less expensive technologies.
In the boundaries between fragmented public policies and reduced academic formats, intervolve the paradigms of growth, power, wealth, work and freedom embedded into the dominant political, technological, economic, social, cultural and educational systems, contributing to the chaotic system of production and consumption, to the increased urban violence, to energy squander, deforestation, mining expansion, hazardous wastes, pesticides, pollutants, global climate change, diminishing biological diversity and overall degradation of quality of life (fig. 1).
Consumerism can not be attacked by ethical formulations and can not be understood outside of contemporary socio-technical systems; wealthy elites, traditional economic groups, rich multinational corporations (banks, agribusiness, contractors, mining companies), that apparently would be concerned with "development" strategies and "sustainable" development goals, are actually being used not as a roadmap for social, economic and environmental transformation, but as a vehicle to justify the status quo, to entrench inequitable power relations, translating their economic power into political access to influence government decisions.
Current educational and mass communication policies, nowadays aligned to "entrepreneurship" and "development", are not adequate to prepare people as agents of change; policies of "social inclusion" only accommodate people to the prevailing order: once "included", a new wave of egocentric producers and consumers reproduce the system responsible for their former exclusion; in this sense, beyond the limits of academic formats and biased public policies, it is proposed the generation of new socio-cultural learning niches, in which people could explore new pathways, within new scenarios relevant to new forms of being in the world.
To reach the roots of, and deal with, the problems of difficult settlement or solution in our times, a theoretical and practical framework is posited to identify and reconceptualise roles and drives, encompassing the co-design of all dimensions of being-in-the-world (intimate, interactive, social and biophysical), in view of their dynamic equilibrium, complementarity and mutual support, as they combine, as donors and recipients, to induce the events (deficits/assets), cope with the consequences (desired/undesired) and organise for change (potential outputs): deficits and assets should be assessed, connections strengthened and ruptures sealed.
In this sense, it is expected that advocacy, public policies, research and teaching programmes would:
a) define the problems in the core of the "boiling pot" (fig. 2), instead of reducing them to the 'bubbles' of the surface (effects, fragmented and taken for granted issues);
b) combine all dimensions of being in the world in the diagnosis and prognosis of events, assessing their deficits and assets, as donors and recipients (fig. 3);
c) promote the singularity (identity, proper characteristics) of and the reciprocity (mutual support) between all dimensions in view of their complementarity and dynamic equilibrium;
d) contribute towards the transition to an ecosystemic model of culture, as an essential condition for consistency, effectiveness and endurance.
Human well-being is linked to a set of values, norms and policies that prioritises and intermingle socio-ecological objectives, the quality of natural and built environments, aesthetic and ethical values, a moral and cultural meaning of existence; science–policy interfaces, public policies, communication, advocacy, research and teaching programmes, instead of taking current prospects for granted and projecting them into the future (exploratory forecast), should emphasise the definition of desirable goals (normative forecast), and the exploration of new paths to reach them ("backcasting", as a planning method).
To understand how people create and experience their lives, it is necessary to unveil the epistemic cultures which structure how they know what they know. In the socio-cultural learning niches, heuristic-hermeneutic experiences could generate awareness, interpretation and understanding beyond established stereotypes, from a thematic ("what"), an epistemic ("how") and a strategic (when, who) point of view. Niches are new structures, protective spaces for "path breaking innovations" in the wider transition process to an ecosystemic model of culture, "shielding, nurturing and empowering" .
The ecosystemic model favours the development of healthy societies, which invest in each other rather than in mega-projects with intensive use of resources. It extends to environmental problems, the quality of life and the state of the world a conceptual framework that includes ontological and epistemological issues, the isomorphy and transfers of concepts, laws and models; it highlights how taken-for-granted worldviews, values and perceptions affect the definition and treatment of the problems by communication, advocacy, public policies, research and teaching programmes in the contemporary world.
12.

Development Partners Facilitate Science-Policy Interaction in West Africa
ActionAid International in collaboration with OXFAM, TrustAfrica, Comprehensive Africa Agriculture Development Programme (CAADP) Non-State Actors Coalition (CNC) and the Economic Community of West African States (ECOWAS) Commission facilitated an interactive session with the ECOWAS Parliament on 13 December 2018 in Abuja, Nigeria. The interactive session was part of the engagement activities during the 1st ECOWAS People's Agriculture Budget Summit 2018. The theme of the summit was "The State of Public Financing of Agriculture in ECOWAS Member States: Sustaining the CAADP Commitment".
Dr Olawale Olayide during his presentation at the ECOWAS Parliament in Abuja, Nigeria
The interactive session engaged the law makers on the current research findings on the performance of ECOWAS Member States on the commitment to the Malabo Declaration on allocation of minimum of 10% of annual budgets to agriculture. The report was presented by the Consultant, Dr Olawale Olayide of the Centre for Sustainable Development, University of Ibadan. The results indicated that only three Members States (Burkina Faso, Mali, and Senegal) out of the 15 countries in West Africa have fulfilled the commitment which was adopted by Members States June 2014. The report recommended increase in the quantity (minimum of 10% annual budgetary allocation) and quality (timely and total release) of agriculture budgets with a view to improving overall performance in the agricultural sector, accelerate growth and transformation for shared prosperity and improved livelihoods with special focus on smallholder farmers and women.
The Honourable Speaker of the ECOWAS Parliament, Honourable Moustapha Cissé Lo, on behalf of the parliamentarians, pledged to encourage the Members States through their oversight functions and legislative duties to remain committed to the Malabo Declaration on allocation of minimum of 10% of annual budgets to agriculture.
The participants at the interactive session were members of the ECOWAS Parliament, members of the Agriculture, Budget & Finance, and Legal & Judiciary and other Parliamentarians, Representatives from the Federal Ministries of Agriculture, Budget & National Planning and Finance, Senate and House Committees on Agriculture & Rural Development, Appropriation, State Ministries of Agriculture in Nigeria, CSOs, Women farmers & Farmers organisations, NGOs, Media partners, Academia, and Development Partners.

Colophon
This newsletter is presented by the International Sustainable Development Research Society on a regular base to all her registered Followers and Green(+) members. If you want to receive this newsletter, please register here.
Contributions to the newsletter and announcements of relevant activities are welcomed.
Please send any contribution to the co-editors:
Olawale Olayide, Volker Mauerhofer
Email: newsletter@isdrs.org
Followers and Green(+) members are invited to share innovative, creative and critical ideas about about the further enhancement of sustainable development in a short essay form. This would have a size of between 500-2000 words, follow the general rules of academic publishing (proper references etc.), but it would fill the gap between journal/conference abstracts and official journal publications.

Disclaimer; the ISDRS is not responsible for any content displayed on the websites that are hyperlinked in this newsletter.