News
Recommended Reading:
In 'Journey to Earthland' (2016) Paul Raskin sketches his vision on the "Great Transition to Planetary Civilization: available here. Recommended reading!
Enoughness:
Inspiring video explains basics in 5 minutes.
Next Conference: Track 1a
Please look for more information on the track at the 2018 Messina Conference here.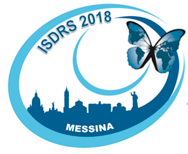 Knowledge Resources
State of the Art:
There is emerging agreement that sustainability challenges require new ways of knowledge production and decision-making: read here for more.
Collaborative research and teaching in international networks is critical, as it allows for accelerating learning by sharing problem understandings, successful solutions: read here for more.
Recommended Sources:
1) One of the useful academic teaching books is written by Bert de Vries.
2) Look at the UN Sustainable Development Solutions Network on Data, Indicators & more.
3) Useful courses available at the UN SDG Academy; see for example "The Age of Sustainable Development"
Routledge & Earthscans' Sustainability Hub
Publications, case studies and more:
LinkedIn Discussions in our Topic group 1a