News
Since the ISDRS 2018 conference in Messina, track 9d was quite active.
Three papers presented in Messina and 2019 in the Nanjing ISDRS-Conference related to this track have been already published open access in a Special Issue (SI) of the journal Sustainability of MDPI . That SI was co-edited by the 9d track organizer Professor Mauerhofer. It contained in total 12 papers.
Besides, the work on the edited volumes as outcome of track 9d from the Messina conference has already substantially progress with about 6 papers in a SCI-listed journal of Wiley  and about 30 papers in an edited book with Springer. The co-editors for these volumes are Prof. Mauerhofer, Prof. Rupo and Prof. Tarquino.
A new activity as immediate outcome of the 25th ISDRS conference in Nanjing, China is a collaboration of track 9d with track 9b (9b Scale of Governance). Thereby, an edited volume is planned for the new Routledge/ISDRS Series in Sustainable Development Research. Editors of this book will be Professor Mauerhofer (track chair of 9d and ISDRS-Executive Secretary) and Professor Dobers (track chair of 9b and Vice-President of ISDRS). About 20 potential contributions were already collected in the form of abstracts from submitters to these tracks for the Nanjing conference.
The publication of this new book is planned for 2020.
Knowledges Resources
State of the Art:
'Ensuring environmental Sustainability' was included into the Millennium Assessment as the 7th of eight Millennium Development Goals to be achieved by 2015 (MDGs, 2014). International, regional, national and subnational environmental law didn't keep out of this discussion (Carlman, 2008; Mauerhofer, 2008a; Ross, 2009) but actively contributed to its emergence which can be detected by a steady increase of the legal use of 'sustainable development' or similar terms (Mauerhofer, 2012) (read more)
Recommended Sources:
- A good overview as a Research Guide for Sustainable Development Law with many links and also older sources was for example summarized in 2014 here 
- A more recent edited volume also containing contributions from ISDRS-conferences can be found here 
- UN Environment's Law Division (here)
- United Nations Information Portal on Multilateral Environmental Agreements InforMEA 
- International Union for the Conservation of Nature (IUCN) ECOLEX - the gateway to environmental law (here)
Next Conference: Track 9d
Keep up to date with developments of ISDRS 2023 Track 9d here 
"Half-way through Agenda 2030: Assessing the 5Ps of SDGs (people, planet, prosperity, peace and partnership)"
Who are we?
Rasyikah Md. Khalid, Rasyikah Md. Khalid, Universiti Kebangsaan Malaysia (The National University of Malaysia) rasyikah@ukm.edu.my
Stella Emery Santana, Centro Universitário FAESA, Vitória, ES, Brazil, stella.emery@faesa.br
Tineke Lambooy, Nyenrode Business Universiteit, Netherland, T.Lambooy@nyenrode.nl
Hsing-Hao Wu, National University of Kaohsiung, Taiwan, hsiwu@nuk.edu.tw
Past Conference
Nanjing China, 2019
Track 9d (Law and Sustainability) Track chair Volker Mauerhofer
The track 9d of the 25th ISDRS Conference in Nanjing this year received 23 abstract submission of which two papers were later elaborated for the conference proceedings and one paper was published just before in the open access journal Sustainability of MDPI.
10 presentations finally made it into the program of the Nanjing conference due to a variety of travel and visa arrangement issues, seven thereof into track 9d (of which three did not show up) and 4 were allocated to the tracks 9c and 9b.
Despite this reduced participation in comparison to Messina, the track 9d titled Legal aspects of sustainable development (and held as session 20 within the conference) turned out to show an equal gender ratio and a wide geographical distribution with speakers from Europe, Africa and Asia.
The session started with a presentation by Volker Mauerhofer and Iasmina Roman. It dealt with a multilevel Coordination and Cooperation during implementing Supranational Environmental Legislation, exemplified through a case study on Invasive Alien Species in two member states of the European Union. Afterwards Tumai Murombo pointed out 'regulatory dissonance' on the example of South Africa's renewable energy procurement programme as a regulatory failure. Alexandra Ribeiro took the auditorium to back to a European topic and indicated how to improve the Portuguese legal framework to establish urban gardens in vacant land considering international good practices. The authors of the last presentation were Rasyikah Khalid, Nurhafilah Musa, Nur Fadzlun Johan and Nur Farhana Abd Razak, all from Malaysia. Their contribution pointed out the rule of Law in a Federation by means of a Case Study of Local Authorities in Sustainable River Basin Management in their country.
Also due to enough time, the discussion after each presentation was lively and multifaceted. The auditorium exchanged arguments inter alia as well as with the respective presenters, and this continued far beyond the end of session.
Apart of the contribution of Mauerhofer and Roman, which is already published, the other presentation are already among the proposals submitted for the edited volume on law and governance of sustainability planned within the new Routledge/ISDRS Series in Sustainable Development Research (https://isdrs.org/routledge/) and co-edited by Mauerhofer and Dobers.
Messina, Italy, 2018
Track 9d (Law and Sustainability) Track chairs Volker Mauerhofer, Daniela Rupo, Lara Tarquino READ MORE
Routledge & Earthscans' Sustainability Hub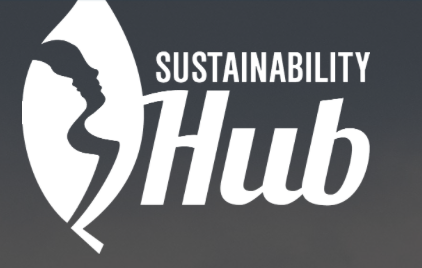 Find useful essays, free books and articles, case studies and more at our partner's website: 
LinkedIn Discussions in our Topic group 9d