Next Conference: Track 1b
Please look for more information on the track at the 2018 Messina Conference here.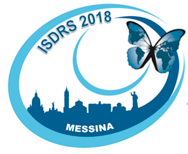 Knowledge Resources
State of the Art: 
to be added
Recommended Sources:
2) Look at the UN Sustainable Development Solutions Network for info on implementation of SDG's: a stakeholder guide. 
3) Useful courses available at the UN SDG Academy; see for example: "Transforming our world". 
Routledge & Earthscans' Sustainability Hub
LinkedIn Discussions in our Topic group 1b