News
New study demands Commission to support institutional environment for Human Right to Water – and to avoid threats to it. Read more
Next Conference: Track 6d
Please look for more information on the track at the 2018 Messina Conference here.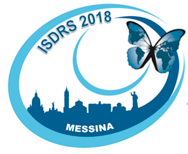 Past Conference
Dr. de Albuquerque spoke in Lisbon 2016 about "Development for all and everywhere - the promise of the SDGs and how to deliver it". Catarina de Albuquerque is the Executive chair of Sanitation and Water for All (SWA), a multi-stakeholder global partnership. Read more
In 2017 in Bogotá water governance was a special track discussing water challenges. Read more
Theme II Ecosystem Pressures and Limits also focused on the resource exhaustion of water. Read more
Knowledge Resources
State of the Art: 
SDG 6: "Access to safe water and sanitation and sound management of freshwater ecosystems are essential to human health and to environmental sustainability and economic prosperity." click here
Facts & figures & targets are listed here
Recommended Sources:
The top useful sources are the following:
1) Look at the UN Sustainable Development Solutions Network on Redefining the Role of Business.
2) Useful courses available at the UN SDG Academy; see for example "Globalization: past and future".
3) The Critical Facts You Need To Know About The Clean Water Crisis, Anna Kucirkova
4) Henn et al. (2012: 7) highlight that "water is life say different races, water is a public good or public property think the citizen, water is a civil right declare the United Nations. Water is policy teaches reality, water is profit knows economy, water is not a common trading good, but an inherited asset that has to be protected, defended and used appropriately, manifests the EU Water Framework Directive."
Drinking water
…is a valuable source going along with diverse challenges: access, rights, demographic change, climate change, anthropogenic trace elements and persistent substances, microplastics, changed conflicts of use, skilled workers, etc. Water, land and energy are strongly interlinked (Tingey-Holyoak, 2014). Water governance refers to the spectrum of political, social, economic and administrative systems that ensure the responsible use and management of water and water-related services at all levels. This makes it clear that only effective governance is the basis for successful land and water management and must be fully taken into account at all levels of planning and management (Arnold, 2015).
Sanitation and hygiene
Wastewater disposal and sanitation opportunities are closely linked to hygiene, health and safety issues. Environmental damages, diseases, pandemics, violation often base on missing knowledge, lacking infrastructure and education, absent awareness of needed hygiene practices or willingness to invest in and maintain sanitation and wastewater disposal technologies.
Recommended Sources:
Arnold, M. 2015. The lack of strategic sustainability orientation in German water companies, Ecological Economics, Vol. 117 No. 9, pp. 39–52.
Henn, M., Hansen C., Rode, B., Baier, V., Krüger, H.-W., Geiler, N., 2012. Wasser ist keine Ware. Wasserver-sorgung zwischen Gemeinwohl und Kommerz. VSA. Hamburg.
Tingey-Holyoak, J.A., 2014. Water sharing risk in agriculture: Perceptions of farm dam management ac-countability in Australia. Agricultural Water Management. 145, 123–133.