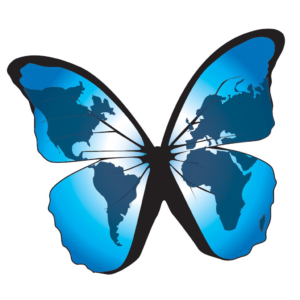 Inter-American Institute for Global Change Research Director, Science
Deadline: 30 March 2019.
Position: Director, Science
Location: Montevideo, Uruguay
Reports to: IAI Executive Director
Website: www.iai.int
Position summary
Inter-American Institute for Global Change Research (IAI) is recruiting a Director to manage the IAI's science program and activities. This Directorship is an executive position that reports directly to IAI's Executive Director, with responsibility for implementation of the current IAI research agenda focused on global change.
The IAI pursues the principles of scientific excellence and integrity, international cooperation, science outreach and capacity building, and the full and open exchange of scientific information relevant to global change to reach the vision of a sustainable Americas . The Institute also strives to provide scientific information to governments for the development of public policy relevant to global change. It pursues on a regional scale research that cannot be pursued by any individual State or institution. In this context, it promotes regional cooperation for interdisciplinary research on aspects of global change related to the science of the earth, ocean, atmosphere, and the environment and to social sciences, with particular attention to impacts on ecosystems and biodiversity, socio-economic impacts , and technologies and economic aspects associated with the mitigation and adaptation to global change. The Institute takes into account national priorities as articulated in a regional context, especially with regards to the Sustainable Development Goals and the United Nations Biodiversity Strategic Plan and its Aichi targets.
To achieve this vision, the incumbent must have proven expertise and leadership qualities and provide scientific advice and strong intellectual guidance and direction on issues related to global change. Global change refers to the long-term chemical, biological and physical processes and cycles of the Earth system that are undergoing continuous alteration that is both natural in origin and human-induced.
Organizational setting
The Inter-American Institute for Global Change Research (IAI) is a regional intergovernmental organization that aims to provide nations of the Americas with the tools and institutional capacities to better face the challenges posed by global change. This collaborative, multinational, mutually beneficial regional governmental effort is guided by the understanding that global change is complex, multifaceted, dynamic and urgent and requires innovative science, training to increase institutional and research capacities and open stakeholder involvement. Parties also support approaches to science and capacity that are framed by the principles guiding open science and data.
The IAI is supported by 19 Parties: Argentina, Bolivia (Plurinational State of), Brazil, Canada, Chile, Colombia, Costa Rica, Cuba, Dominican Republic, Ecuador, Guatemala, Jamaica, Mexico, Panama, Paraguay, Peru, United States of America, Uruguay and Venezuela, Bolivarian Republic of.
Responsibilities
Under the direct supervision of the Executive Director the incumbent will be responsible for the following duties:
Responsibility for and manages the scientific programs of the IAI and acts as: Principal liaison to and coordinator of the IAI's science projects and activities.
Responsibilities include, but are not limited to:
− Implements the IAI's scientific agenda, new initiatives, programs and projects in collaboration with the Scientific Advisory Committee and the Science-Policy Advisory Committee;
− Provides strategic expert scientific advice and guidance on research topics and regional priorities to the IAI Executive Director;
− Ensures that interdisciplinary and, when appropriate, transdisciplinary research, is included in project and program design and implementation;
− Ensures cross-linkages between the natural and physical sciences and the social and economic sciences during project implementation and synthesizes resultant policy implications;
− Implements and oversees effective peer review process, in collaboration with the Scientific Advisory Committee, to provide external review of scientific projects;
− Provides technical supervision, drafts project evaluation reports as required by donors, and monitors research activities of projects assuring that objectives are fully met through collaborative efforts;
− Conducts and/or supervises the reviews of interim reports or research results, oversees and undertakes revisions and/or additional research requirements and performs on-site monitoring visits when necessary, and reviews final project reports and prepares the required reports for internal and donor use;
− Ensures that the IAI, in its science projects, is fully accountable to member countries and donors and is reflective of the IAI Science Agenda and Decisions adopted by the IAI Conference of the Parties;
− Assists in the identification and approach of possible donors to support activities related to the themes of the IAI scientific agenda, and prepares research program proposals to donor agencies in collaboration with the IAI Executive Director and other members of the Directorate staff;
− Represents the IAI Directorate at scientific and technical meetings of multilateral environmental agreements, organizations and platforms and provides expert advice to the Executive Director and the IAI Conference of the Parties on the implications of Decisions adopted at these forums on the IAI Scientific Agenda;
− Assists in the provision of expert scientific advice to the Conference of the Parties in the establishment of Institute Research Centers, Affiliated Research Institutions and Associates of the Institute pursuant to Articles IX, X, and XI of the Agreement establishing the Inter-American Institute for Global Change Research;
− Contributes to public relations efforts and to knowledge dissemination and utilization of
− research results participating in public and scientific forums;
− Assists in developing contacts with regional and international institutions and scientific and
− professional organizations and societies;
− Acts as coordinator of communication with research agencies, associations and other related bodies;
− Supports the work of the Scientific Advisory Committee and the Science-Policy Advisory Committee;
− Engages the scientific community of the Americas in the work of the IAI and acts as coordinator of communication with IAI Institute Research Centers, Affiliated Research Institutions and Associate Members, as appropriate and within the post's framework of responsibilities.
Competencies
Professionalism
The Director, Science is expected to identify key strategic issues, opportunities and risks and generate and communicate broad and compelling institutional strategies and direction. He/She should also be able to communicate clearly links between the Organization's strategy and national priorities as articulated in a regional context.
Planning and Organizing
The Director will develop goals in support of responsibilities that are consistent with the IAI Scientific Agenda and Strategic Plan. He/she must be able to identify priority activities and assignments and adjusts priorities as required while allocating appropriate amount of time and resources for completion work. It is expected that he/she is able to foresee risks and allow for contingencies when planning.
Leadership
The Director is expected to be proactive in developing strategies to accomplish objectives and goals and also establish and maintain relationships with a broad range of organizations, centers of learning and Parties to understand priorities and gain support. He/she must have the ability to
anticipates and resolve conflicts by pursuing mutually agreeable solutions but also be a Driver for change and improvements.
Education
An advanced university degree (Doctorate) in the physical or natural sciences is required. A Doctorate in the social sciences may also be considered.
Work Experience
A minimum of ten years of progressively responsible experience in program management in the sciences, scientific research and analysis, policy formulation, application of research principles in research programs, global change issues at the level of theory and practice, and a track record of publication in the domain of global change and related areas are required. Experience on working on global change in the Americas. Experience in and work with the Intergovernmental Panel on Climate Change, the Intergovernmental science-policy Platform on Biodiversity and Ecosystem Services or multilateral environmental agreements or organizations will be given consideration.
Languages
Fluency in one of the working languages of the IAI Directorate, English or Spanish, (both oral and written) is required; Fluency of the other is very desirable and working knowledge of the other required. Knowledge of an additional IAI working language (Portuguese or French) is an advantage.
Assessment
Evaluation of qualified candidates may include an assessment exercise which may be followed by competency-based interview.
Compensation
Compensation is based on United Nations salary scales with a cost-of-living-adjustment.. Additionally, additional benefits include health insurance, housing allowance, home leave and educational benefits for children. Directorships at the IAI have the UN equivalency of P5 step 1 professional posts.
Special Notice
The initial appointment to this position is for one year. Extension of the appointment for three years is subject to a positive review of performance, extension of the mandate and availability of funds.
Applicants to the post of Science Director, must be a citizen from a Party to the IAI.
An impeccable record for integrity and professional ethical standards is essential.
The IAI Directorate is a non-smoking environment.
The IAI Directorate places very high value on team work and it is expected that the Director, Science will work collaboratively with colleagues to achieve institutional goals. He/she is expected to solicit inputs by genuinely valuing others' ideas and expertise and is willing to learn from others. He/she places team agenda before personal agenda and supports and acts in accordance with final group decisions, even when such decisions may not entirely reflect own position. Finally, it is expected that the incumbent will share credit for team accomplishments and accept joint responsibility for team shortcomings.
The IAI is committed to the principle of equal employment opportunity for all employees and to providing employees with a work environment free of discrimination and harassment. It does not discriminate in employment on the basis of race, color, religion, sex (including pregnancy and gender identity), national origin, political affiliation, sexual orientation, marital status, disability, genetic information, age, or membership in an employee organization.
This position is located in Montevideo, Uruguay.
How to apply
Qualified candidates are invited to apply by sending by email a cover letter with three references and a curriculum vitae to: Ms Soledad Noya (soledad@dir.iai.int). Please include the vacancy title in the subject line of the email and indicate how you learned of this opening in the text of the message.
The Deadline for submission is 30 March 2019.
IAI Directorate
Av. Italia 6201
LATU
Ed. Los Tilos 102
11500 Montevideo
Uruguay
Website: www.iai.int